The 1914 Christmas Truce that spontaneously broke out in isolated pockets on the Western Front was memorably recreated for Sainsbury's Christmas ad campaign exactly one hundred years later. As a metaphor for the importance of exchanging gifts and the spread of goodwill, it was a convenient one. But it also seems to replicate the same truce some brands impose upon themselves in the run up to Christmas.
Apart from our very own, proud to be different, DFS client (below), a lot of advertisers, especially the grocers, don't shout about their low, low prices in the run up to Christmas on TV. While Christmas is obviously the key retail period of the year, subtle, misty-eyed ads that exist to spread festive cheer and share tidings of joy are the order of the season. Albeit in a very competitive market.
Advertisers stop showing off how cheap they are compared to their rivals to win the consumer's wallet. Instead they aim carefully created missiles, designed to pierce even the most impenetrable of hearts. However the price truce between the brands might not be one that is entirely magnanimous and rooted in Christian virtue of harmony – fraternization is still verboten – the battle has shifted from cold sales to the generation of positive brand sentiment.
It's why brands over-invest in their Christmas ads by hitching themselves to the festive schmaltz. A consequence of this fug of wellbeing means that they will as a consequence win the pockets as well as the hearts of the British public. It's a bit like saying that Santa doesn't exist to say that brands aren't doing this solely in order to provide Christmas entertainment to viewers – as a gift to the general public. But, I hate to say it, Santa doesn't exist.
Much as the shocking truth of the matter is that mum and dad actually buy your presents and not St Nicholas or elves with little hammers, what's going on here is the machinery of market forces grinding into action. You see, I don't know any retailer who doesn't make the majority, or at least a significant proportion of, their sales at Christmas.
This means that a good, or bad, Christmas trading period can make, or break, the year ahead and that means that you better pull out all the stops and chuck the kitchen sink at your Christmas ad and make sure it's everywhere.
These days, it's increasingly hard to be sure of reaching the huge numbers of people required to hit those huge sales targets through the programme schedules alone. It takes a home Olympics, or Bake Off, to do that and they don't happen at Christmas. These days, there's just too much choice in viewing and too much choice in viewing means smaller audiences on average.
Advertisers have worked out that when you can't rely on the programmes to draw millions of people in, you have to use people and their social media tools to reach out and pass their message on. And of course the best way to create genuinely shareable content is to use either shock or 'ahh' and at Christmas there's only one way to go. And that's to try and create something almost as remarkable and touching as that real-life Christmas truce, while simultaneously blowing the brains out of your rivals at the till.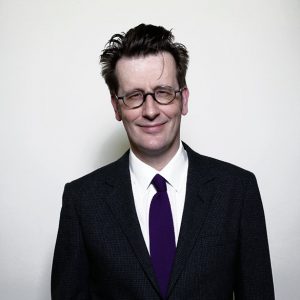 Malcolm White is a partner and head of strategy at Krow Communications.