London's FCB Inferno has pulled off a considerable coup by luring Giles Hedger, global chief strategy officer of Leo Burnett, to be its new CSO. He will also have a global role.
Hedger (below) joined Burnett as group CSO in 2008 from MCBD where he was planning partner. In 2012 he was promoted to group managing director too. In his time Hedger has sat on numerous industry committees and juries, Google's Global Creative Council and picked up a raft of IPA Effectiveness and Account Planning Group awards.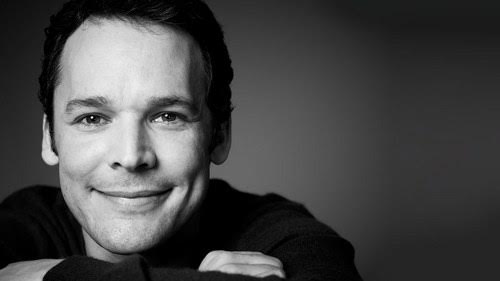 Hedger succeeds Simon White who is joining FCB West in San Francisco.
Hedger says: "The FCB network has positioned itself as one to watch. The creativity and results being delivered for clients are making waves globally and to be part of this was an opportunity not to be missed. The heart, ambition and energy at FCB Inferno have made it one of the most exciting agencies in the UK and I can't wait to build on the powerful momentum that already exists there."
FCB global CSO Nigel Jones says: "FCB is attracting top talent and the addition of Giles to our leadership team is no exception. His appointment is not just a brilliant move for FCB and FCB Inferno's growth, but also for clients, for whom we are entirely confident he will help deliver some of the network's proudest work. Simon's move to FCB West is equally promising, as he transfers his skills to the scale and challenges of the US market."
All very promising for Interpublic's FCB which is showing welcome signs of revival under global CEO Carter Murray and Frazer Gibney in the UK following the buy of indie agency Inferno two years ago. Not so good for Leo Burnett which also lost highly rated ECD Justin Tindall to M&C Saatchi at the start of the year. Late last year Burnett declined to repitch for its Co-op retail business and in the past week has also lost Freeview, two of its flagship accounts.
Burnett is part of Publicis Groupe and a pattern seems to be emerging of talent leaving the company. This is happening at the same time as Publicis reorganises to try to reverse a period of slow organic growth and account losses, particularly on the media side.
Some senior departures are no doubt inevitable (and anticipated) in such circumstances, particularly as Publicis has been operating a group-wide pay freeze, but will cause problems nonetheless. But capable (although no doubt pricey) people like Hedger and Tindall – and others like BBH's Charlie Rudd who has gone off to be CEO of WPP's Ogilvy London – are hard to replace. Such people also have close client connections.
As for FCB Inferno it seems on a roll. Among other achievements it has won the BMW's UK account, delivered award-winning work for Sport England while strengthening its UK team with a number of senior hires. FCB hasn't really been a big player in the UK since the 1980s when it lost its flagship British Airways account ('We Take More Care Of You') to Saatchi & Saatchi and never seemed to recover. Something that Murray and Gibney seem determined to remedy.