Sean O'Brien, the man famously videoed dancing at a concert by a group of people who were cruelly taunting him, was recently quoted as saying "there are many more nice people than there are bad people."
It would have been hard to imagine O'Brien, believing that to be the case at the time when posts of him dancing under the banner "The Dancing Man" went viral earlier this year, with hoards of commentators wading in to pile on the cruelty.
But, thanks to a campaign started by two LA women, and supported by the likes of Moby and Pharrell, enough was raised to bring O'Brien to LA to join a dance party organised to fund the fight against bullying. Were it not for those women, the taunting and bullying of O'Brien could have gone on unchecked, to hurt and potentially destroy his self-worth.
Monica Lewinsky (below) describes herself as 'patient zero,' losing a personal reputation on a global scale, as online shaming first emerged in the late 1990s when revelations about her affair with Bill Clinton broke. Speaking on stage at Cannes she said that not a day goes by when she's not reminded of her mistake. "This scandal was brought to you by the digital revolution," she said.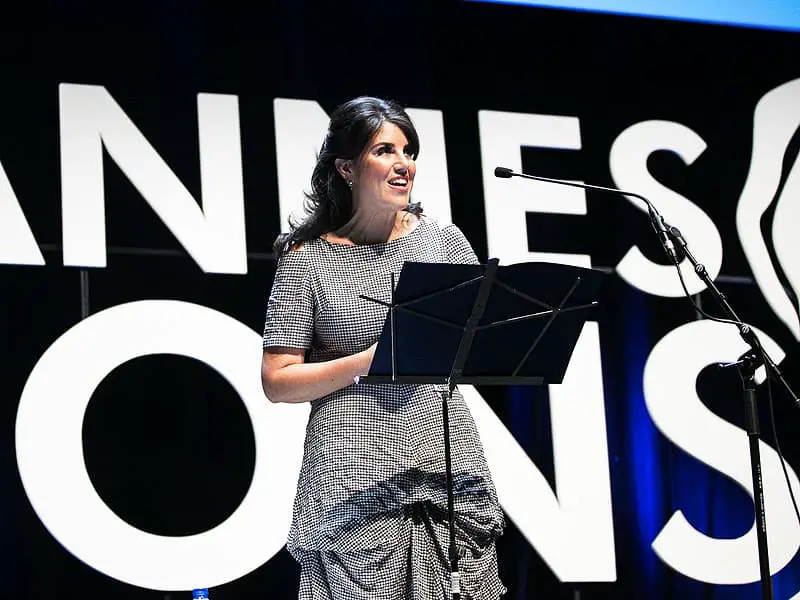 For the audience at Cannes Lions Lewinsky put her personal crisis into marketing terms. She told them: "It's likely you've experienced a brand crisis. Imagine what it's like when the brand is you – your likeness, your name, your history, your values, your soul."
She asked the industry to help her in her campaign against the rampant spread of cyber bullying. She also spoke of her struggle to deal with the pain of going from an ordinary private individual to, in her words, being branded "a slut, a whore, a bimbo, floozy, and of course 'that woman'" by the world. She explained how, at one point, this struggle led her to contemplate suicide.
Research shows that humiliation is an unusually intense emotion and we experience it more strongly than happiness or even anger. It has all kinds of potentially devastating consequences for the human sprit, and can lead to self-harm and suicide.
The perpetrators of cyber bullying are everyone from individuals online to hackers to the gossip magazines that we support with our advertising. By clicking through and consuming this online hatred we as individuals become part of its driving force.
We need to prove to those who may be in doubt, that there are many more nice people in the world than there are bad people. Brands have the power to defeat online shaming. Let's direct some of our brand strategies and advertising budgets to helping vulnerable individuals who don't have the resources to defend themselves online.
Monica Lewinsky's speech at the Palais received a standing ovation. We need to follow up that applause with direct action so that we can reclaim the reputations of the victims of bullying from those that would destroy them and, by doing so, quite possibly save lives.