New York design and marketing firm Mode Design Group is rebranding as full service agency Viceroy Creative, so the partners have decided to strip off for Adweek to celebrate this fresh start – as you do.
These days everybody from rugger buggers to members of the Women's Institute strips to celebrate something or other so why not the (rebranded) denizens of adland?
So here they are (below, left to right: president David Moritz, creative director Gabrielle Rein, properly dressed CFO Aaron Bearce and account manager Raegan Gillette.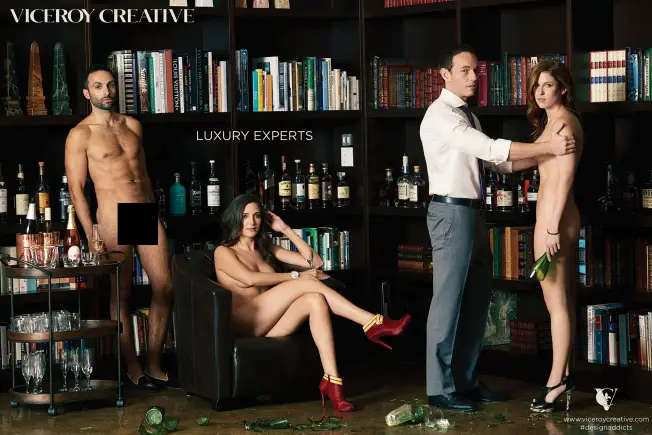 And here's another one of Ms Rein, in case you can't see her properly:

Oh, go on then. Here's a third (a bit chicken this one):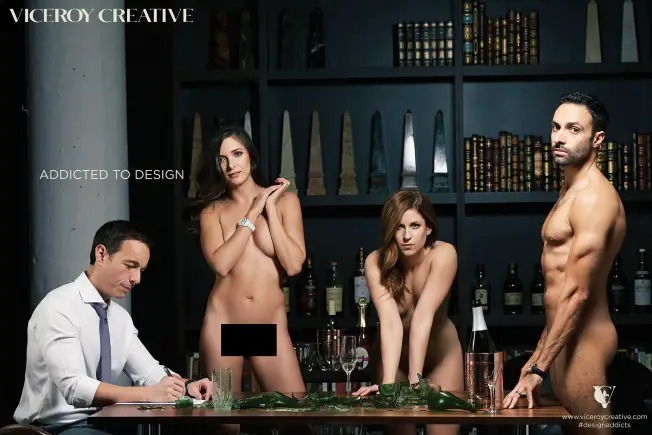 Wonder if she knows George Parker?
Very nice art direction. Photo by Robert Wyatt.