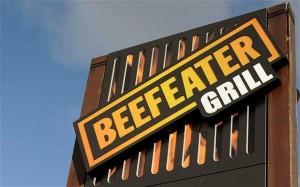 Integrated agency LIFE has been appointed by the UK's largest hospitality company Whitbread as the lead creative agency for the Beefeater and Brewer's Fayre pub restaurant brands.
LIFE won the work following a competitive pitch against Initials and BDNtwk. Incumbent BBH says it didn't repitch.
Whitbread marketing director David Murdin says: "We needed an agency that would be able to take Beefeater and Brewer's Fayre and turn them into two, powerful, clearly-defined, mid-market national restaurant brands.
"We were impressed by LIFE's intelligent use of insight to inform creative proposals and how it would handle the strategic issues our brands face. The LIFE team pitched a strong set of corporate and creative ideas that conveyed an acute understanding of the on-trade market and its current and future challenges. I look forward to seeing how LIFE can help us build our brands."
(This is an amended version of an earlier story).