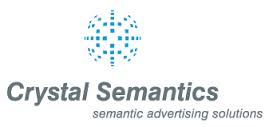 WPP has bought UK firm Crystal Semantics which purports to match advertising to the content of web pages, thereby reducing the chances of it appearing where it shouldn't – on porn sites and the like.
Crystal Semantics will come under the 24/7 umbrella which, in turn, is being rolled into WPP's Xaxis media data operation.
WPP boss Sir Martin Sorrell, widely suspected of lining up a bid for Interpublic, is sticking to his word of making smaller acquisitions, particularly in digital. The strategy seems to be to steal a march on the about-to-be-merged Omnicom and Publicis Groupe by building an even bigger position in digital media while the two-into-one rivals are still sorting out their combined offering.
Digital now accounts for nearly a third of WPP's $16.5bn revenue and WPP Digital now includes agencies Blue State Digital, Possible, Rockfish, and F.biz in Brazil; technology companies 24/7 Media, Acceleration, Hogarth and Salmon; as well as investments in technology companies including eCommera, mySupermarket and Fullscreen.