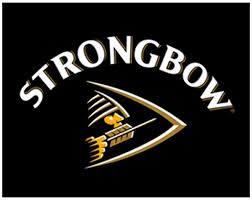 Droga5's decision to open a London office back in the summer was one of the more interesting developments in UK adland and, since then, there's been rather a long silence.
It may be assumed that the London office (which is supposed to headline Europe) has been doing some work on Google-owned Motorola's new Moto X smartphone. Now there's something to keep it company, Heineken-owned Strongbow cider in some markets outside the UK, where it's handled by St Luke's (below).

This is not quite the show stopper the new agency might have hoped for; Strongbow barely has a presence in Europe (although it's stronger in the US and Australia, where it's owned by rival SAB Miller) and Heineken, which is struggling to grow its sales in a flat European beer market, would have to take a big punt to establish a quintessentially British brand like Strongbow (not a very exciting one at that) elsewhere.
But the news will have been observed with some interest by Wieden+Kennedy for one, whose Amsterdam and New York offices handle the flagship Heineken brand. Heineken itself has been promoted heavily over the past few years with a number of sparky campaigns from W+K, including a big tie-up with the most recent James Bond film Skyfall, but without a spectacular effect on the sales line.
Droga5 works on another quirky British brand, Newcastle Brown, for Heineken in the US. W+K would have probably preferred the agency to have confined its operations to New York and Sydney rather than encroaching on its Heineken patch through London.
Heineken is also reported to have asked BBH to pitch for Strongbow. So it's clearly testing the temperature of other agencies among the creative elite.