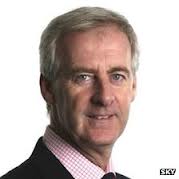 BSkyB's head of advertising sales Nick Milligan and his eight year-old daughter Emily were killed in a speedboat accident off Padstow in Cornwall on Sunday. Four other members of his family were injured in the accident, two seriously.
"Everyone at Sky is deeply shocked and saddened to learn of the tragic accident involving the Milligan family. Nick has been a great friend and colleague for many years and his loss will be felt across our company and the industry. Our very deepest sympathies are with his family at this time," Sky said in a statement on Monday.
Milligan worked at several ITV companies in sales before joining Channel 5 as its first ad sales boss. He had worked at Sky for nine years, latterly as managing director of Sky Media.