What will Nick Brien do next has been a live topic since he quit as McCann boss last year (or was quitted by IPG CEO Michael Roth) and now old Nick has re-emerged – as a director of and investor in US-based search marketing agency Covario.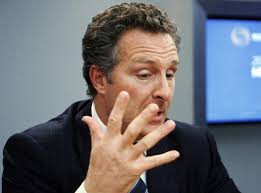 Brien (left) joins Covario's board as a "strategic consultant, board advisor and angel investor" alongside Eric Byunn of FTV Capital, Erik Benson of Voyager Capital, James Wu of Dubilier & Company as well as Russ Mann, founder and CEO of Covario.
CEO Mann says: "Nick is a pioneer and a thought leader in the progression of the global advertising, media and marketing model to one that's driven by data and analytics. At both Covario and Rio SEO – our software division – Nick's insights and experience will be huge assets as we move ahead with our focus on delivering optimal results and ROI to our clients through smarter search and innovative content strategies."
Brien was a former media director and CEO of Leo Burnett in the UK before leaving to set up media independent BBJ with Jerry Buhlmann, now CEO of Aegis Media. After BBJ sold to Aegis-owned Carat he went on to run IPG's Universal Media before setting up IPG Mediabrands, the company's over-arching media operation.
He's credited with bringing IPG's media offer up to speed against the likes of WPP's formidable line-up of media agencies (MediaCom, Mindshare, MEC and the rather newer Maxus). But is deemed to have been less successful running McCann, IPG's massive creative agency; bringing in the likes of Linus Karlsson from Mother as creative supremo (good) but falling out with clients like L'Oreal as he struggled to boost IPG's margins.
He was replaced last year by Harris Diamond, former head of IPG's PR businesses, who is thought to embody a less numbers-driven approach.
But numbers are what Covario is all about and it's a considerable coup for them to have landed Brien and, it seems, some of his money.
Before leaving McCann Brien was linked with a number of jobs including a senior role at Facebook. It will be interesting to see if Covario, which is probably the world's most successful indie search specialist, is where his future lies or if he still hankers after running a big ad company.