There's yet another new moniker in the wonderful world of media agencies: chief solutions officer (or CSO as we probably won't be calling it.)
Tom Wigley has joined WPP's Nexus (now "embedded" in EssenceMediacom we learn) from Publicis' Spark Foundry where he was chief digital data and technology officer, which at least means something. Do you remember when plumbers all became water solutions experts overnight?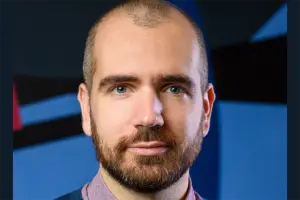 Wigley (left) says Wigley said EssenceMediacom is ideally placed to guide brands through the challenges of AI and privacy changes and will "provide unique solutions that help unlock new value" in campaigns. Nexus is WPP/GroupM's performance marketing bit and now includes some other left-field GroupM initiatives that possibly failed to fly.
Doubtless Wigley will do a great job but isn't it time media agencies looked at their own structures as well as advising clients on how to optimise theirs? Simplification clearly doesn't figure on their ever-extending menu of options.