CTI Group is one of those digital networks that slips under the radar, here anyway until they buy a creative agency as the rather larger Next 15 did with Engine, now House 337.
Agencies used to be defined by their work – usually TV – with digital you don't know what it is.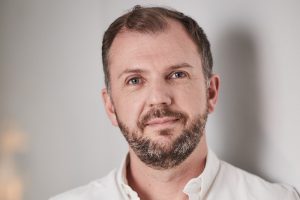 Anyway CTI, founded by Nick Rhind in his kitchen and now backed by Lloyds Development Capital, is expanding and Rhind is stepping down as CEO to be replaced by former Oliver group COO Chris Woodward (left.) Rhind says he's going to focus on M&A.
Rhind says: Nick said: "CTI has grown substantially over the last five years and is now poised to expand further with the backing we have secured from LDC. It is therefore the right time to grow the strength and depth of our leadership team and I am delighted that Chris is joining us. His track record at Oliver speaks for itself and his softer skills as a leader are also second to none.
Woodward says: "I have loved my four years at Oliver. To have played a key role in an agency that consistently sees double percentage point year-on-year organic growth is an incredible roller coaster ride. But now felt like the right time to take that experience and apply it in a different setting."
CTI now has £20m turnover with 220 staff. Clients include Visit Britain, McGraw-Hill Education, Alton Towers, Department of Health & Social Care, Little Greene, Zip World and Aldermore Bank.