On the day the passport office starts a ten-week long strike, Uncommon has launched its latest work for British Airways – a riff on the passport.
The OOH ads promote the speed and ease of flying BA from London's City Airport by using distorted images and playing around with details in the fine print.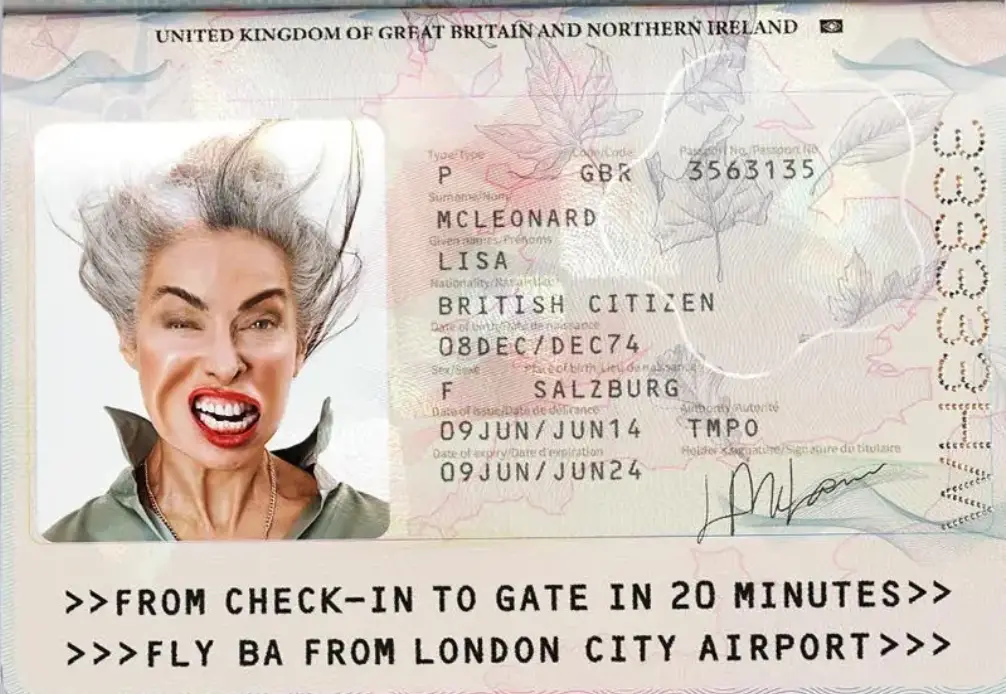 Ellie Daghlian & Elisa Czerwenka, creatives at Uncommon, said: "It turns out the key to capturing the feeling of speed is to aim the leaf blower right in the model's mouth. We wanted to create a design that communicates quickly and clearly — but which also rewards you with more details the longer you look at it."
The ads will be running in London business districts March and April, with media by MG OMD.
It's a fun campaign, and at least the travellers in the target audience are likely to have their passports up to date.
MAA creative scale: 6