SXSW is underway in Austin, Texas celebrating everything new and shiny – this year ChatGPT, AI and psychedelics are in, while NFTs and the metaverse are out – Publicis Groupe's Le Truc is there to remind delegates of more serious issues.
Le Truc has created a "discounted lives" installation which exhibits two racks of t-shirts, one at $4.99 and the other at $44.99. Receipts show the discounts, including forced labour and human rights violations, that account for the big price difference.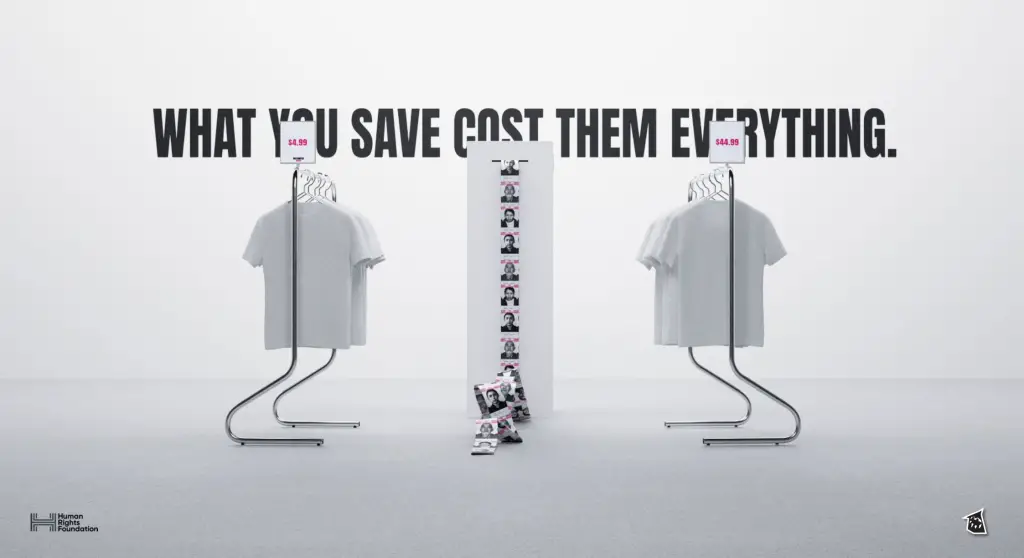 Céline Assaf-Boustani, president of the Human Rights Foundation, said: "The widespread use of Uyghur forced labour in the fashion industry is alarming. What you save costs them everything — their bodies, their families, their entire identities, and even their lives. It's high time for both companies and consumers alike to no longer tolerate such modern day slavery."
There are some big interesting names (Tilda Swinton, New Order, Def Leppard) appearing this year, but like most festivals, SXSW is expected to be a little subdued as the economic climate makes travel and expenses harder to justify. Elon Musk's Twitter, usually a big presence in Austin, looks to be staying away entirely, but the organisers could probably do without the distractions.