Here's a Valentine's-themed campaign that replaces sentimentality with a bit of fun and some cold hard cash. Walkers is giving away £100,000 to whoever finds the best heart-shaped crisp between now and 12th February.
VCCP's "Love From Walkers" competition is promoted with a series of guerrilla-style reward posters, which are going up in major cities including London, Manchester, Birmingham and Leeds as well as on trains.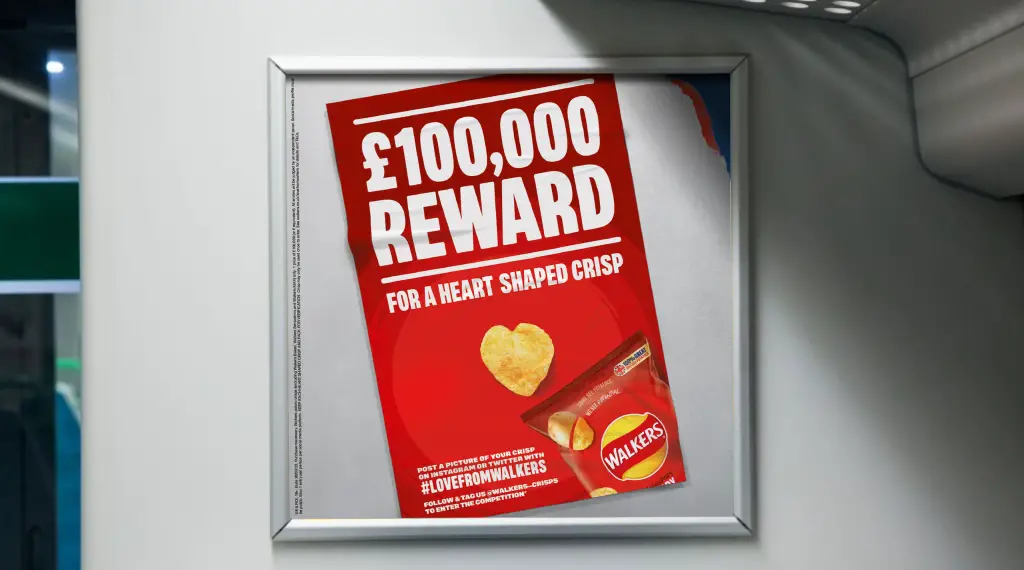 Rachael Smith, senior marketing manager at Walkers, said: "January is a notoriously dreary month for many, so we wanted to bring a little joy and levity to people's lives to start the year. Through our hunt for the best heart shaped crisp we aim to do exactly that, by sharing some of the love that we receive as the nation's most-loved crisps."
To enter, anyone who finds a heart shaped crisp in their packet of Walkers must post a picture of it on Twitter or Instagram, tagged #LoveFromWalkers.