As COP26 gets underway, the ad industry continues to do its bit, thanks in large part to a coalition of the Advertising Association, ISBA, and the IPA, whose Ad Net Zero initiative is now introducing a training certificate for all things sustainable.
There is a 10-hour online course divided into five modules, covering topics like practical measures for reducing emissions and waste, how to promote behaviour change, and how to avoid greenwashing in ads.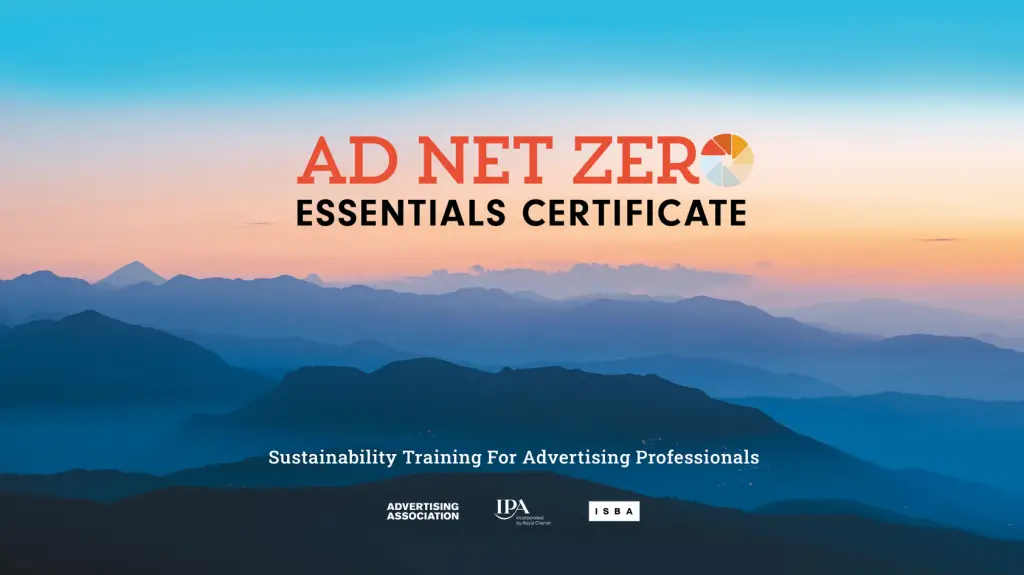 Ad Net Zero is also holding its own global summit this week. Speakers include Seb Munden, EVP & General Manager, Unilever UK & Ireland; Raja Rajamannar, chief marketing & communications officer and president, Healthcare Business, Mastercard; Ana Maria Henao, global VP of marketing, PepsiCo; Nicola Mendelsohn, VP global business group at Meta; Mark Read, CEO, WPP; Ronan Harris, VP & MD UK & Ireland, Google; and TV presenter Steph McGovern.