Is it time to do a review of 2020? Well we kind of did that with our multifarious Agencies of the Year and the dust still has to settle on this grimy old year. The end of year break will no doubt prodcue some sneaky "rationalisations," in agency land in particular. It always does.
There's a bit of news around: WPP's Wavemaker has won ViacomCBS and Mark Penn looks like merging his Stagwell Group with MDC. It would be good to see some good agencies like Anomaly and 72andSunny freed from MDC's historic financial woes.
But which personalities have battled with Covid-19 for coverage in 2020? It's traditional for some media titles to announced their Man of the Year around this time, but you can't do that anymore of course. Person of the Year doesn't quite have the same ring.
Bestriding adland like a unique colossus is our old friend Sir Martin Sorrell whose S4 Capital is now valued at a dizzying £2.7bn – half the value of venerable UK supermarket chain Sainsbury's – in just two years. His old fiefdom, WPP, is about £10bn. But you've heard enough about SMS already (although what would we do without him?)
In UK adland former adam&eveDDB CEO and co-founder James Murphy, now ensconced at New Commercial Arts, is putting the wind up rivals. The affable Murphy is circling London agencies like an unlikely orca around a school of dolphins. A&E were the pitch kings, at one point winning 19 on the spin, and NCA has already landed Halifax, Vodafone and a big-sounding project from Uber.
London's current pitch kings are Michael Wall at Mother and Nils Leonard at Uncommon. We can look forward to some interesting battles.
In the wider world newish Unilever CEO Alan Jope has made a big impact, having a good pandemic crisis with a number of initiatives (and lots of sales, obviously) and steering Unilever back to the top of the UK FTSE with a value if £110bn. Unilever has even started to produce some decent ads across the board.
Three men so far then – that won't do.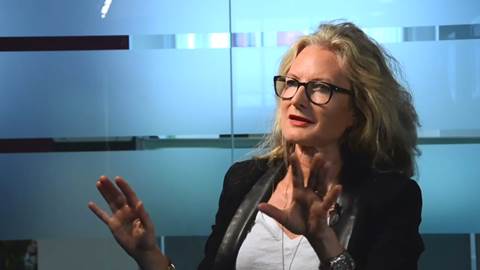 Let's end with an often unremarked heroine of adland (and certainly no chaser of headlines), Saatchi & Saatchi global chair and creative supremo Kate Stanners. Saatchi is part of Publicis Groupe of course but seems to sail fairly serenely on (long-serving CEO Robert Senior left a while back) regardless of the endless reinvention occurring at its owner.
The work is usually good (EE must, presumably, do the business or Bacon would have been out years ago) and Saatchi (and Stanners) seem a safe pair of hands for big clients, notably now EE owner BT. That's no mean achievement and should be noted. Those are Stanners' hands on the creative tiller.
There you go then, no overall winner, it's not been that kind of year. Alternative views very welcome.