2020 was a particularly challenging year for the ad holding companies, pre-pandemic already facing challenges from the big consultancies – most notably Accenture, now armed with Droga5 – and the rush to digital and consequent hit on margins.
For the most part they've come out better than expected. Mark Read continued his revolution at WPP – merging Y&R into digital VML, JWT into his former fiefdom Wunderman and Grey into AKQA. And the wheels didn't come off although the jury is still out on his promised combination of creativity and technology.
Omnicom did take a big hit mid-year and some of its networks are looking a little battered, notably BBDO, especially in the UK, where AMV BBDO lost a stream of big accounts although it did better in the award stakes. Publicis Groupe, under the hyperactive Arthur Sadoun, and Interpublic both seemed to chart these choppy waters. Havas is now safely moored (we assume) at Vivendi.
Dentsu International, now under former DDB boss Wendy Clark, ended the year by announcing 6000 redundancies and clearly has work to do.
Such a relatively sunny prognosis isn't shared by (relatively) new kid on the block, Sir Martin Sorrell's S4 Capital, built around digital businesses MediaMonks (below) and media operator MightyHive. Sorrell, of course, is the founder and former CEO of WPP who has been cheerfully lobbing brickbats at the holding companies (chiefly WPP) as S4 has soared to a $2bn valuation (and made money) with some big clients – "whoppers" Sorrell calls them – including BMW in Europe and, latterly, part of Mondelez – joining his "faster, better, cheaper" bandwagon.
So S4 Capital is our Ad Holding Company of the Year although SMS, characteristically, demurs.
Sorrell says: "Fortunately, we're not a Holding Company. Maybe, Stephen Foster and More About Advertising are being tongue in cheek. In any event, it's remarkable for our clients and our people to be recognised in such a way after just over two years. I have absolutely no doubt that there will be more to come from our purely digital, "holy trinity" – faster, better, cheaper and unitary, new age/new era model – and more "whoppers" too."
Martin knows what he's doing of course but the market sees S4 as competing with the holding companies (as we suspect he does.) What he definitely has done is create an entity that's easy for digital-minded big clients to buy: S4 can co-exist with, say, a creative agency. Although said creative or other agency had better not take its eye off the ball.
Sorrell has bought wisely, especially MediaMonks and is busily re-shaping the ad landscape he helped to create at WPP. That's a big achievement and S4 is a worthy Ad Holding Company of the Year (although we might have to call it something else next year.)
Now it's over to Emma Hall for Advertiser of the Year.
For its consistent wit and relevance, KFC is MAA's Advertiser of the Year.
In the UK, Mother London keeps the brand fresh, even when everything is going to pieces. The agency created a big budget campaign extolling the virtues of licking fingers just as a global pandemic arrived on the scene, which wasn't a great start to the year. But the unfortunately-timed idea didn't disappear quietly, and Mother created an alternative campaign to announce that KFC would be dropping its "finger lickin' good" slogan globally.

Client and agency also had some fun in lockdown when KFC branches were shut, using social media to raise up fans' efforts to create their own fried chicken meals – and then slamming them back down with a "we'll take it from here" message as soon as restrictions were lifted.

KFC has an equally playful relationship with its US agency. Wieden + Kennedy started the year with a stylish campaign for KFC branded Crocs, and ended it with a cheesy but glossy movie, "A recipe for seduction" that showed us the sexy side of Colonel Sanders.
https://www.youtube.com/watch?v=GHkLo9_4oyQ&feature=emb_logo
There's now a 16-minute version too.
Over in Paris, Sid Lee takes up the KFC baton, creating a clean-shaven Colonel Sanders for Movember, and casting him as the most wanted man in the wild west thanks to the newly-launched Kentucky Burger. Cheekily, they created a Monday diet offer of coupons for free lettuce leaves and glasses of water, to help customers work up an appetite for a more generous offer on Tuesday.
Now to UK Creative Agency of the Year, a much sought-after gong these days.
First, as briefly as we can, the long shortlist for the latter. In a year in which agencies have, of necessity, operated in fits and starts any one of these could have got the nod.
Mother (winner two years ago, building a grown-up business and excelling for the likes of KFC), adam&eveDDB (three times a winner and still the benchmark), MullenLowe (our first Crisis Agency of the Year for its work for the NHS but it won business and produced other good work too) and Lucky Generals which performed well for the Co-op, Yorkshire Tea and the mighty Amazon.
James Murphy and David Golding's new agency New Commercial Arts finally surfaced in lockdown summer and promptly picked up Halifax, a big-sounding CX project for Uber and Vodafone's global creative – on the face of it a daunting task for the dauntless duo.
But UK Agency of the Year is a combo of business success and creative accomplishment. Because of the pandemic NCA has so far produced just one big campaign although CCO Ian Heartfield and his team delivered: The World Out of Home Organization's #OurSecondChance global campaign, unearthing some good in the pandemic and showcasing the OOH medium.
But now the runner-up and winner. Emma Hall again.
Runner Up
Big entertainment, big ambition, and 15% revenue growth made Droga5 another agency that brightened up the industry in 2020.
The Droga5 London team has settled into Accenture Interactive without losing its creative edge, and produced some memorable campaigns for Barclaycard, Setapp and Rustlers. ECD David Kolbusz also did a star turn co-directing Channel 4's first ever Christmas spot.
The agency developed a more global footprint this year, seen most clearly in its Super Bowl work for Amazon (below). There were international assignments from Coca-Cola for Coke Energy; the European launch of VW's new sports car, the Cupra, plus the Kimberley-Clark baby and childcare business which was a global Droga5 win at the end of 2019.
But the UK Creative agency of the Year is…
Uncommon Creative Studio. It's the agency that most other agencies want to be – and what better reason to win MAA's 2020 prize?
Founders Nils Leonard, Lucy Jamieson and Natalie Graeme, inspire and demand work that is consistently challenging and unpredictable – but always with a heart. They also stick to their principles: building brands without selling their souls, allowing people feel proud to work in advertising again.
The 'Build a life' campaign for B&Q and the 'Britain get talking' work for ITV, show that Uncommon can do bold work for established brands. The agency is also attracting more of them: after losing out to VCCP in the Walkers Crisps pitch in July, Uncommon was recently rewarded with another PepsiCo brand, Quaker Oats.
https://www.youtube.com/watch?v=Dik9on_w_Ao
Uncommon has plenty of creativity left over for its work on challenger brands. The agency found a kindred disruptor sprit in Brewdog, with whom they tackled the environment with "F**K you CO2," the hand sanitiser shortage with BrewGel, and homeless dogs with StreetDog. For Ecover, Habito, WWF, Fixtr, Bother, Coventry City of Culture 2021, and Beats By Dre UK, the work always has purpose and flair.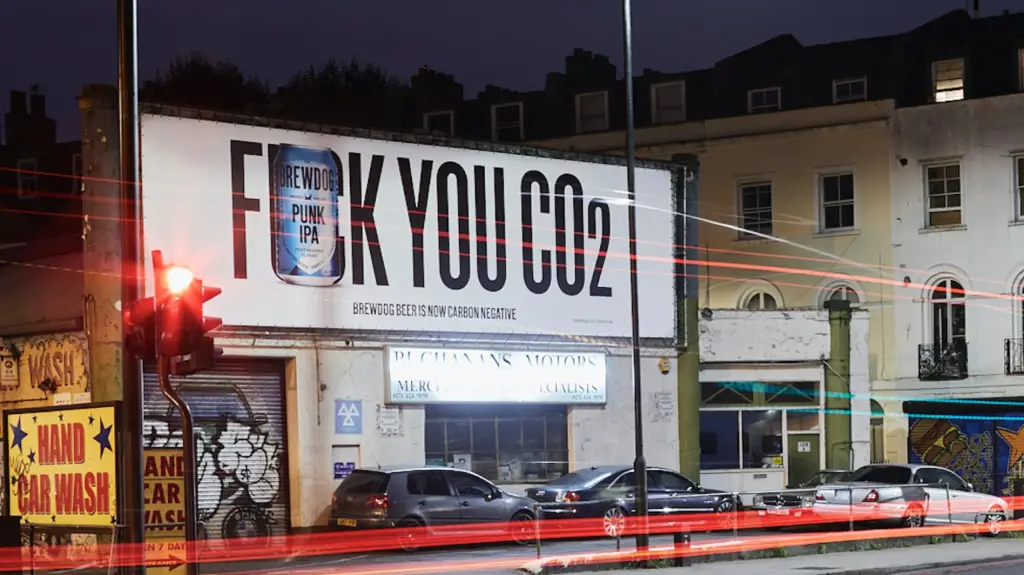 The agency also does a pretty good job of building its own brand, particularly with the 'Scents of Normality' candles, which reminded us in lockdown what The Cinema, The Local and The Festival smelled like.
In the year when WPP's Grey (the founders' alma mater) was merged into AKQA, there is something symbolic about the way that Uncommon has been set free, and is very clearly on its own path into 2021 – one that most of the industry would love to follow.
Co-founder Natalie Graeme says: "We set up our studio to build brands that people in the real world were glad existed. And this year, there's never been a more urgent time to put that philosophy to work. We're so proud of the work we've made across all our partners – and to receive this recognition from MAA is something we're all really chuffed about."