It's been a year like no other most of us can remember (and let's hope there isn't another one) so it's a slightly different MAA Agency of the Year review this year.
Tracking the fortunes of international agencies and advertisers has been especially difficult, with no full-on awards circuit to help guide us. These things do have their uses after all.
So first up is a new one, our Crisis Agency of the Year – much debate about this name, doesn't mean an agency in crisis obviously – and that goes to MullenLowe London for its sterling work for the UK's National Health Service (NHS.)
This doesn't, by the way, include the controversial NHS Charities ad featuring a Covid-stricken Santa. That's by Iris.
Doubtless there are other agencies in other countries who have also excelled in the fight against the pandemic but the UK has been particularly hard hit among European countries and the Government has been rightly castigated for its confused and confusing communications response.
MullenLowe's dedicated team of around 50 people have produce a stream of effective, rational but emotive and grown-up messages that, among other things, have doubtless played a part in helping to keep a battered and almost disbelieving nation sane. And supported doctors and nurses under unbelievable stress, even managing to recruit many much-needed new ones.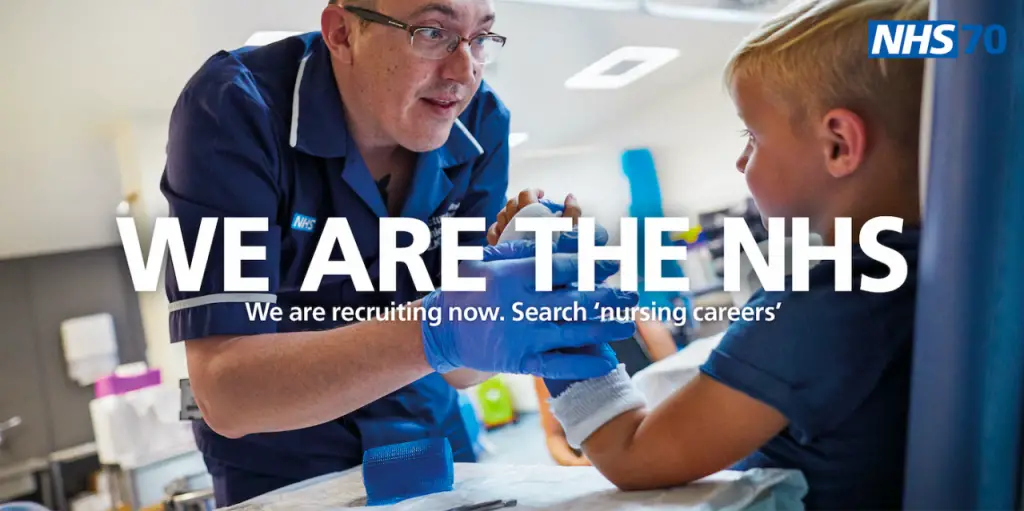 It isn't over yet, of course. But it's a considerable achievement from an agency that was a right old mess just a few years ago. MullenLowe London is our inaugural Crisis Agency of the Year.
Many things in adland have changed in lockdown; some for the worse but there have also been opportunities for new agencies (everybody looks pretty well equal pitching on Zoom) and existing companies able to adqpt to changed circumstances. In-housing of creative (as well as media) has gathered apace but that requires more of some of the external companies needed to help in-housing advertisers.
So for the first time we're going to choose a Creative Production Agency of the Year.
Two which have come to the fore are The Mill and MPC (both owned by Technicolor.) These two have been working for agencies for decades alongside film studios and others. But in the pandemic they were asked to do much more, deploying their skills direct for advertisers in a world where production was nigh-on impossible via conventional means.
The narrow winner is The Mill which had an exceptional year. For clients including EA Sports.
And this with Anomaly for T-Mobile.
Media Agency of the Year
Always a tricky choice – how do we know which media agency negotiates the best deals or whose clever programamtic pays off best?
There are always some headline grabbers – Mindshare's work in creating marketplaces for diverse and sometimes controversial media owners often ignored by advertisers for example – and Manning Gottlieb OMD's work for the NHS in the UK (we certainly noticed the campaign.) MG OMD was last year's winner.
But we're going to venture outside the mainstream this year and choose specialist independent Out of Home media agency Talon Outdoor.
Out of home, along with cinema, was hit hardest by the pandemic. What do we do with all those poster sites? So Talon and its creative arm Grand Visual, supported by the World Out of Home Organization, launched #SendingLove, a gigantic interactive campaign aimed at bringing people together in the first awful round of Covid-19.
A great way too, of course, to show the impact of Out of Home even if (then) advertisers were few and far between (of which more tomorrow.)
So Talon (with Grand Visual) is our deserved Media Agency of the Year.
US Agency of the Year/International Agency of the Year
Not one and the same but combined here because this really is an almost impossible category without the usual guidelines.
But Goodby Silverstein & Partners finished another excellent year with a fine Christmas ad for Comcast (a handy reminder that someone can still make proper ads in a world dominated by direct marketing) and the San Francisco agency also announced its intention to have another bash at New York.
https://www.youtube.com/watch?v=63o9tgPK9r8&feature=emb_logo
So Goodby Silverstein it is.
International Agency of the Year goes to….now this really is tricky.
Any number could make a case but Wieden+Kennedy topped off a pretty good year (taking over McDonald's from Omnicom in the US for example) with Visa creative globally.
For years conventional wisdom said that W+K would have to sell out to one of the holding companies if it really wanted to crack it as a global agency. Well it's not quite global yet but has a credible international network and, anyway, in the videoconferencing age, do you reqlly need to have offices everywhere?
Actually it's been a pretty good year for what we might call "other networks," Germany's Serviceplan actually has a pretty big one and the UK's Mother (our international agency of the year last year) is motoring on nicely. UK-based Leagas Delaney ploughs its elegant furrow to good effect.
But W+K now has a client list to die for: AB InBev, Facebook, Coca-Cola (although that's being reviewed), Ford, KFC, Nike of course and now Visa. Headquartered in the still unlikely environs of Portland (although that hasn't hurt Nike) its now thriving New York office has played a big part as have London, Tokyo and Delhi among others.
Chiat\Day's Jay Chiat once said: "how big can we get before we get bad?" Actually I think he said crap. W+K has managed it so far. Mind you, looking at some of those clients….
But Wieden+Kennedy is a worthy MAA International Agency of the Year.
Tomorrow
Holding Company the year, Advertiser of the Year and UK Agency of the Year.