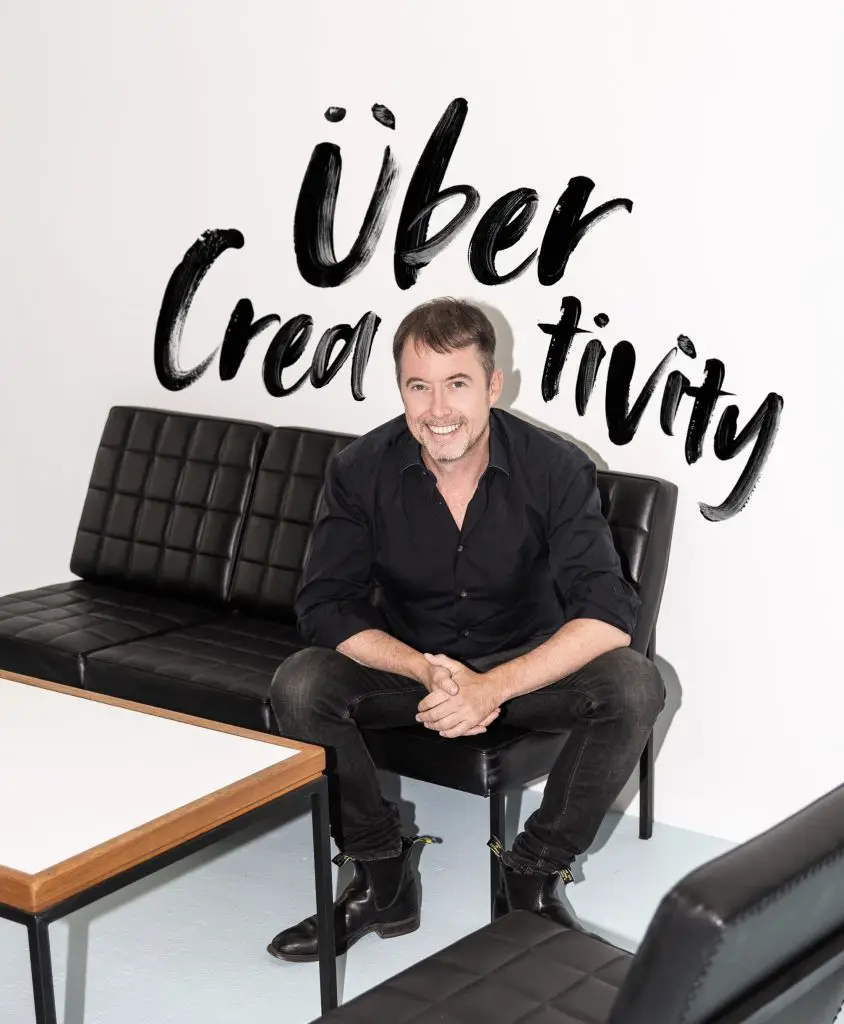 Jason Romeyko is worldwide executive creative director of international creative network Serviceplan Group. He spent 23 years at Saatchi & Saatchi, latterly as worldwide ECD on GSK and Deutsche Telekom. He is a multiple award winner at all the major festivals.
Desert Island Ads
Having sailed with my father on a 12-metre yacht from Australia to Japan, the concept of ending up on a desert island has never been that strange to me. During that time, I survived severe tropical storms, typhoons and enjoyed spearfishing with locals and paddled in dug-out canoes.
In fact, along with the books of Robinson Crusoe, Treasure Island and the Swiss Family Robinson, the journey turned the 10 year-old me into a lover of adventure.
Oddly, in the past I have already often thought about what ad I would take with me to an uninhibited atoll. My clear favourite ad of all time is British Airways "The Face" from 1989.
https://www.youtube.com/watch?v=Atz6_6l-9PY
This piece is significant for me and my career which ensued.
I remember the first time I saw it on Australian television it was part of a media blitz on every channel. I loved the imagery of the different nationalities coming together over different faraway landscapes. I loved the aria from "Lakme". So beautiful and sophisticated where the voices take you on a journey.
The sheer epic nature of this spot clinched my decision to move to advertising and work for its creator, Saatchi & Saatchi. The ad becomes of part my history, the agency my "alma mater" where British Airways became my first client. Years later, I remember marveling at the original storyboard, and for legendary typographer Roger Kennedy's intimate retirement dinner I was even seated at the same table as Graham Fink.
If I use music as the criteria to take this piece of film with me, then I thought about the other ad soundtracks I would take with me to this stranded location. My filter would be commercials which make me feel like "home" and would punctuate my days there.
Therefore, I turn to the ads which have jingles and the spots I was first exposed to as a kid in the early 1980s.
Jingles are the legacy of a wireless era where well-written ones cemented branding for generations.
No Aussie, even a lifetime expat like myself, cannot NOT mention, the Vegemite ad.
"We're happy little Vegemites as bright as bright can be, we all enjoy our Vegemite for breakfast, lunch and tea… Our Mummy says we're growing strong with everything we eat, Because we love our Vegemite, we all adore our Vegemite, it puts the rose in every cheek."
https://www.youtube.com/watch?v=JUxun4OZXS0
The piece is so strong I am able to write it from heart. Like the following one.
"I like Aeroplane jelly, Aeroplane for me… I like it for dinner, I like it for tea, a little each day is a good recipe, I like Aeroplane jelly, Aeroplane jelly for meeeeee…".
In both the cases of Vegemite and Aeroplane jelly, the jingles are catchy, reach two targets (kids and gatekeepers), they have consumption occasions in there and a product benefit- and to boot- each were an early form of karaoke. Impressive!
Now while on this island, when I start to get thirsty, I would dream of a nice lemon Cottee's Cordial (I was never allowed lime nor raspberry flavours). If so, I'm sure this brand would come to mind. The ad was average but the jingle was terrific. Hear it once and you are hooked. To think, the makers created a movement of kids drinking the stuff, not from the visuals but the lyrics to the song were sung Australia-wide. Kind of vanilla but it works. For a country built on respect of agriculture it also tells the story of home-grown fruit.
Now, if the flies were bothering me on this isle, I naturally might start dreaming of a bug spray. So I would sing the Mortein Bug Spray jingle (debut 1962) delusional that the lyrics alone would chase the insects away. "I'm Louie The Fly, I'm Louie The Fly, straight from rubbish bin to you, spreading disease with the greatest of ease…"
Like anyone in long-term confinement, I might turn myself to physical exercise. That's why I would be doing my push-ups on the beach to "Life Be In It, today, live more of your life"- the persuasive tune designed to get beer-bellied Aussies fit.
This leads me to think of the jingle written to support the most BORING sport ever created: cricket. However, jokes aside I feel this is one of the most classic, patriotic chants anm Aussie could ever use. It started as a jingle for advertising the test series on Channel 9 (I think) and was perfect for drunken blokes at the pub to sing to. "C'mon Aussie, c'mon, c'mon…"
At night-time on the island, my dreams escape to foreign lands like Germany or Austria where I would hum the Haribo jingle or even this classic Persil song (see from 45'')
Now, in real life looking back at all of these catchy tunes, I ask myself the following: Have we got lazy as an industry and just slap library, composed or covered music with dramatic manifesto-like voiceovers in lieu of bringing people memorable entertainment from brands?
Anyway, time to get off this island of musings because in Australia know being stranded is such a "Dumb Way To Die".