M&C Saatchi PLC is having a gruelling time at the moment, forced into a £6.4m provision over too-early revenue recognition and some assets on its balance sheet that aren't worth what the agency thought they were.
It's re-iterated its profit guidance for the year, apart from "exceptional items," which, given the above, are likely to be substantial.
Now it's lost its flagship NatWest account – or some of it anyway – to The&Partnership, which already supplies in-house services to NatWest owner RBS in Edinburgh.
RBS CMO David Wheldon says: "After a short process where we have engaged our roster agencies on the NatWest brief for 2020, we can confirm that we will be partnering with The & Partnership London on the delivery of this campaign. This has not been a process to change our agency of record, but rather part of us continuing to look at how we work with our partners to deliver standout work for NatWest."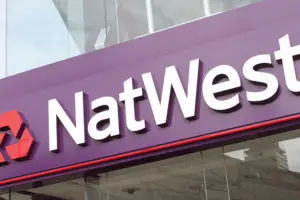 It's another biggie for T&P which doesn't seem to win that often but when it does it's substantial. Its biggest account is Toyota Europe, for whom it handles media buying too through its M/six operation, and it recently held on to its longstanding Centrica business (Centrica owns British Gas and Hive) in a team with 49 per cent shareholder WPP.
Publicis pitched for this too and must have fancied its chances as Centrica seems to go from bad to worse, recently deciding on an exit for CEO Iain Conn (albeit a remarkably extended one.)
British Gas is losing customers hand over fist and Hive and other gadgets have, so far, failed to make up the slack. But T&P founder Johnny Hornby and his team have prevailed against the odds, as they so often do.
This is an updated version of an earlier story.