By Matt Williams
An Hour of Advertising is a series of long-form interviews with people in the industry I most admire. We have a drink, chat about the past, present and future of advertising, then I publish the interview pretty much verbatim.
They always prove to be fascinating discussions, covering everything from the subject's biggest mistakes to the best advice they've ever been given.
The latest Hour of Advertising has just gone live, featuring Vikki Ross, one of the most interesting and important copywriters working in the industry today.
Not only is she a brilliant writer, having overseen copy for the likes of Sky, The Body Shop and Virgin Media, but she encourages others to be too. She founded Copy Capital, #CopywritersUnite, and mentors at the School of Communication Arts 2.0 and D&AD.
If you're in any way responsible for a brand's copy, give the interview a read and find out what makes a great copywriter. If you're not responsible, then give the interview a read and find out why your writers deserves a little more credit.
But for now, let's start with four things I learnt from our chat.
Presenting lots of options means presenting some shit options
And quite often, people will choose the shit option. Vikki explains one of the biggest learning curves experienced early on in her career – that quality really is more important than quantity. "I felt that I needed to show that I'm so brilliant, I've written a million options…they chose the shittest of all the lines, and I had to look at it for six long months. Never show something you're not proud of because if it runs, you have to live with that to your name."
Look to the past to define your future
Do we celebrate advertising's history enough? It's easy to claim that at times the industry is too navel-gazing, and if you want to be original, you have to clear your mind of all that's come before. Not true. Embrace the industry, Vikki advises. "Too often you speak to young creatives and you ask them '(what agencies) do you want to go to?' and they don't know. You need to do your research, you need to do your homework… Then you can find the agencies and people you want to work with and for."
There's one important rule of freelancing
Some people make the freelance life look easy. For others, it's a world filled with anxiety. For a long time, Vikki fell into the latter category, until her husband gave her a hugely valuable piece of advice: learn to love the downtime. "Initially when I had downtime I was thinking 'Where's the next pay check coming from?' and 'am I ever going to get work again?…but as a freelancer you're not in the number of meetings you are when you're working for a company, so I'm writing more. Once I realised that, I learned to love it and I really value the downtime."
Focus
Mentoring students as she does, Vikki points out a worrying trend that young creatives seem to be embracing – the 'versatile team' where both partners do the art directing and copywriting. "That troubles me," she says. "I'm not saying that it's not possible to do both. But I think it's important to distinguish because the best way to progress in your career is if you focus. If you're not defending one thing but both things, each becomes blurred. If you just rock up and casually or hopefully say 'Oh I do a bit of both', then why should I believe in your commitment to either?"
You can read the full interview here. Illustrations by Guy Sexty. For the entire Hour of Advertising series, including interviews with Creature's Dan Cullen-Shute and Campaign's John Tylee, click here.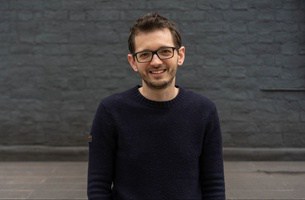 Matt Williams is a former Close-Up editor of Campaign and is now head of content at MSQ Partners.