London agency WCRS is having its best year for decades but, it emerges, owner Engine is planning to consign it to history in another one of those mystifying agency shake-ups aimed at persuading clients they're getting more from less.
Engine, founded by WCRS founder Peter Scott (now departed) is now owned by California's Silver Lake Capital. It also includes CRM agency Partners Andrews Aldridge (also consigned to the bin) and other bits including PR and digital.
Engine says: "We know that, increasingly, clients need smart solutions that span disciplines and require different capabilities assembled in new ways. The changes we are proposing are about bringing people and capabilities together to meet that client need.
"We are working to evolve our structure to serve our clients better, so we will be moving to one integrated Engine brand over 2019."
It's all rather redolent of Ogilvy's recent UK restructure which has merged everything into Ogilvy UK, so no more Ogilvy & Mather (advertising) or OgilvyOne (direct marketing).
But do clients actually want this? Have WCRS clients Warburtons, Sky Mobile and newly-garnered Moneysupermarket.com been queueing up to tell Engine they want to be in something different?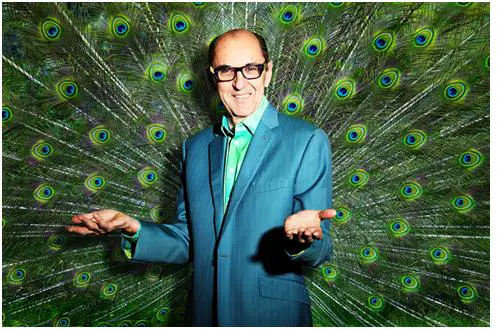 WCRS has been around since the 1980s and co-founder Robin Wight (above) is still there. In the intervening decades it's had all manner of ups and downs (at one point it was the unlikely owner of Carat, now the core of the very much larger Dentsu Aegis Network).
New Engine boss Jim Moffatt, latterly at R/GA, is overseeing this latest piece of what might look like vandalism. Why do agencies, which keep banging on about the importance of brands, keep doing this?
Update
Results International managing partner Keith Hunt thinks it's a good thing though. He says:
My reaction to the news that Engine is killing off the WCRS and Partners Andrews Aldridge brands is, what took them so long? The likes of Publicis and WPP are working hard to reorganise so that their service offering is more client-friendly and client-facing and in the face of this Engine seems to be playing catch up. Which is ironic really when you consider they were one of first groups to bring together most of their agencies under one roof, a pioneering move in its time. Tearing down those internal barriers has clearly been a lot harder. It comes down to a mixture of things like egos, internal reporting lines and senior management bonus structures acting as barriers to working together in a properly integrated way.
Increasingly every group is looking to rid itself of having a bunch of individual operating units to replace it with one front door and one integrated service.
The other thing that's probably driving Engine's move and recent mergers such as VMLY&R is that a lot of these traditional heritage agency brands are struggling for profitability. Their focus must surely be on how they can change their approach and focus on reinvention to ensure survival.
Creative is still going to be a massive part of any agency offering going forwards but the silos and old ways of working need to fall away so that creative can be informed by tech and data analysis. There's been a lot of lip service to this notion but now is the time to see it happen for real. There's also a need for a brand to be consistent across multiple devices and channels and that's driving a new approach to creativity and in turn impacting agency structures.