WPP's new country manager Karen Blackett (below) has been appointed by UK PM Theresa May as a "race equality business champion." The estimable Blackett, formerly boss of WPP's giant media agency MediaCom in the UK, has been chosen by the The Race at Work Charter, run b Prince Charles' responsible business network. WPP is also supporting the initiative with its own network.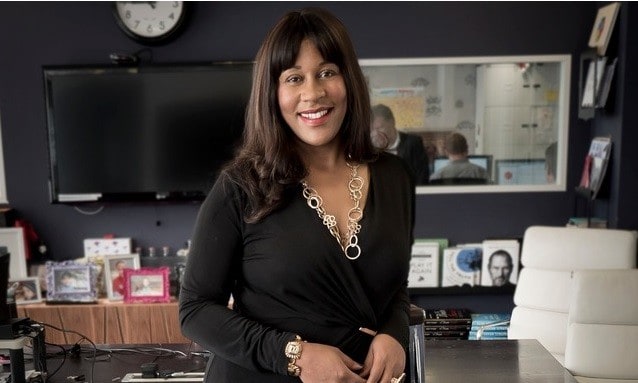 Blackett has achieved extraordinary things in here life: a black female rising to the top of the ultimate boys' club, media buying. We still wait to see, though, what her new role at WPP means aside from PR.
*Red Bee Media, formerly the BBC's in-house creative operation, has won a big new project from Rupert Murdoch's Harper Collins book publisher. Red Bee will create digital book trailers for Harper Collins' new book releases, about 20 a year. Forthcoming titles include Michael Morpurgo's latest release, Flamingo Boy, a debut novel from Sarah J Harris The Colour of Bee Larkham's Murder and First Man In, another SAS memoir.
*Southpaw has won an assignment to promote Eurotunnel Le Shuttle's 25th anniversary. Southpaw has handled Eurotunnel's social media business since the start of the year.
Eurotunnel Le Shuttle marketing and sales director Joe Hopkins says: "Our tunnel is the only physical link the UK has to continental Europe. We are super proud of our history, and of the experiences and memories that driving onto our shuttles helps our customers create. Next year is a huge milestone in our journey and we will be celebrating in style through a fully integrated campaign.
"It was critical we had the right strategic and creative partner to help us deliver that ambition and Southpaw demonstrated that consistently through the pitch and their creative strategy."
Let's hope it still works after March 29 next year.
*Computer chip monster Intel has moved its global media from long-serving OMD to Dentsu Aegis Network. DAN is setting up 'Team Intel,' from group agencies Carat, Merkle and Amnet. Who said horizontality was dead?
DAN is also reported to have won United Airlines' global media from WPP, which makes it a week to forget for WPP CEO Mark Read who's already seen a big chunk of Ford and GSK global media disappear over the horizon. WPP's Wunderman is said to have retained production.
This is an updated version of an earlier story