Here's a striking poster from Nike and agency Wieden+Kennedy Amsterdam to herald Christiano Ronaldo's arrival at the serial Serie A winners.
But print is an unforgiving medium, if you read closely.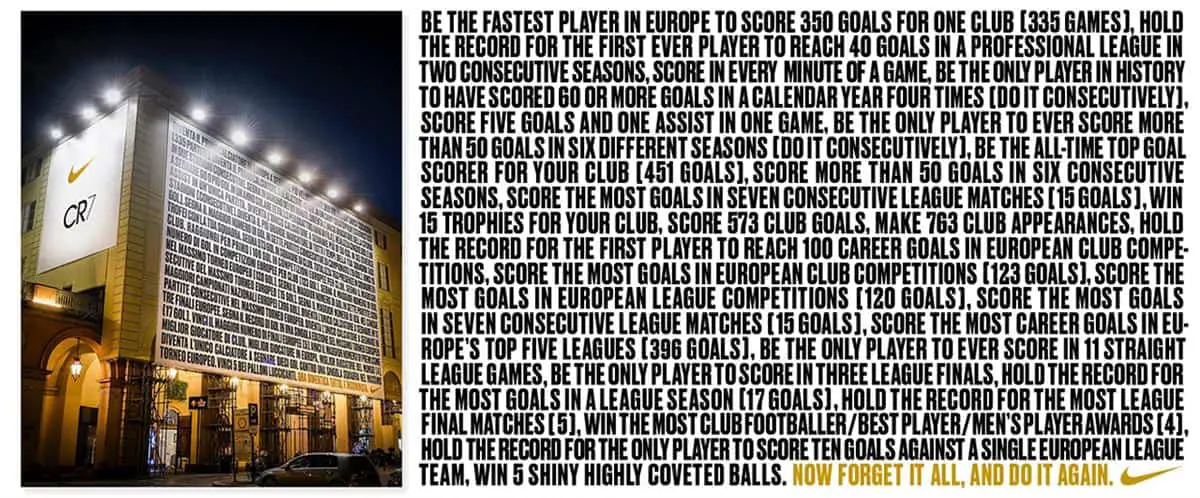 Ronaldo the only player to score in "three league finals?" Didn't think you had those, you have cup finals. And most goals in a league season – 17? Given the poster says he also scored in 11 straight matches (for Real Madrid presumably) reckon he scored more than 17 in a season.
Where are sub-editors/fact checkers when you need them?
PS
Let's hope W+K London had more luck with its new football strip, containing all its clients' logos (and one in the wings).