Sir Martin Sorrell always liked a conference and now he no longer has to bother with running WPP he's popping up all over the place, without all those pesky emails to deal with – presumably.
He spoke at yet another in New York this week, telling them that: "What I'm looking at, and what I will focus on and try to do again — as we did in 1985 — is look at where are the opportunities from a technological point of view and look at where are the opportunities from a geographic point of view and put the two together. That may sound very simplistic, but I think actually, at the end of the day, it isn't."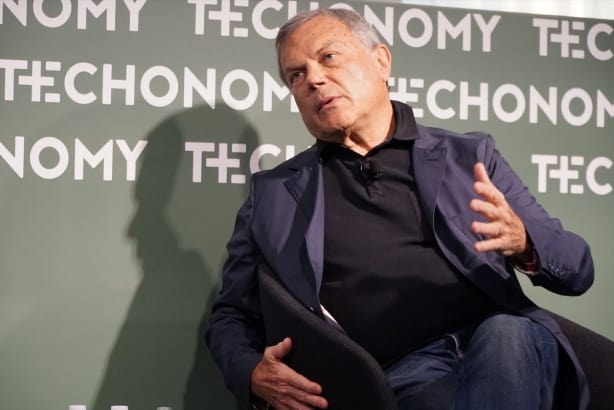 Not entirely sure that technological opportunities played much of a part in his thinking in 1985 – this was pre-internet pretty much – but geographic ones certainly did as WPP expanded from shopping trolleys into a network of mostly UK-based design companies and then to adland's big stage with its contested purchase of J. Walter Thompson. One of the attractions of JWT was that it had a big freehold office in Tokyo which it had forgotten about; making the deal rather cheaper than it had appeared.
Technology now is a big thing of course and one that has played an increasing role in the development of WPP in recent years, notably programmatic media buying through its Xaxis operation. WPP is a minority investor in ad platform AppNexus. Might Sorrell see his future in terms of buying into this or something similar and finding a way to challenge the hegemony of Google, Facebook and, increasingly, Amazon?
A private equity company somewhere, most likely on America's West coast, might see Sorrell's knowledge of the sector, client connections and still burning ambition as a way into this market. Such companies, of course, keep their rewards private – which would certainly appeal to Sorrell.