Charlie Makin, a founder of Booth Lockett Makin, and former Rapprt CEO and Saatchi regional media head Roy Jeans are heading the team launching a new media agency Pintarget focussed on local media.
Pintarget says it will enable brands to capitalise on the growing importance of local marketing by integrating every available medium into a semi-automated platform using a comprehensive stack of the best local data sources.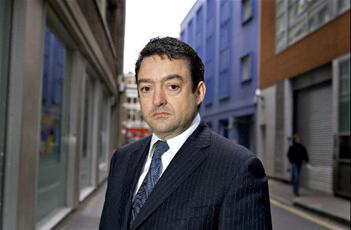 Makin (left) says: "There is a revolution in local media. It's vital to develop the right technology and partnerships to integrate all local channels with smart data so that we can enable clients to dynamically target local audiences with greater precision, speed and reduced handling costs."
The Pintarget team also includes Retail Marketing International founders Jon Southcombe and Stuart Tiedeman; former Zenith head of regional press and radio Rachel Hall and locational data analyst Will Laing.
Pintarget will offer fully transparent planning, buying and analytics with remuneration based on chargeable hours for specific projects. The agency says recent trials for two household brands have driven double digit growth in sales through specific, local targeting.