Adam&eveDDB doesn't just do ads, it calls itself a creative communications agency those days. Added to that it's become something of a Christmas specialist over the years: John Lewis of course and "I'm sorry I spent it on myself" for Harvey Nicols, among many others.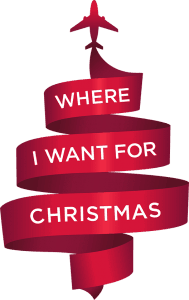 Its latest wheeze is persuading friends and relatives to "crowd fund" Virgin Atlantic flights at Christmas via new Virgin website WhereIWantForChristmas.com.
Adam&eveDDB CEO Tammy Einav says: "With 'Where I Want for Christmas' Virgin Atlantic are doing what they do best; innovating around the flying experience and engaging their audience in a uniquely playful way."
Virgin Atlantic SVP marketing Claire Cronin says: "We've conducted extensive research and know that our customers are increasingly valuing experiences over materials things. So this festive season, for the very first time, we're inviting customers to swap new socks for New York and unwrap a Virgin Atlantic flight on Christmas morning."
Clever Trevors.
MAA creative scale 9.