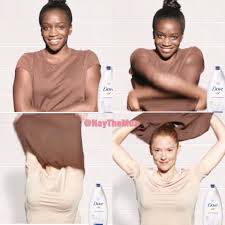 Unilever's Dove is in hot water for a Facebook ad that seems to show a black woman turning into a white one, courtesy of Dove.
A somewhat abashed Unilever says "This did not represent the diversity of real beauty which is something Dove is passionate about and is core to our beliefs, and it should not have happened.
"We have removed the post and have not published any other related content. We apologise deeply and sincerely for the offence that it has caused."
These things happen of course, although you wonder quite how. Unilever is currently resetting its marketing around '5Cs' – standing for communication, culture, commerce and all the rest of it. With fewer agencies and 30 per cent fewer ads.
Employing someone to look at them might be an idea.