The IPA is celebrating its 100th birthday in London tonight at a glittering event (well I'm going) and to mark the occasion has chosen what we might call its British Hall of Fame.
Judging panel was IPA president Tom Knox, director general Paul Bainsfair, D&AD CEO Tim Lindsay, Campaign editor Claire Beale, adam&eveDDB's James Murphy, AMV's Rosie Arnold, Nigel Sharrocks from TV audience measurement body BARB (formerly of Carat) and Thinkbox CEO Lindsey Clay. Criteria are people who have changed the industry either as a leader, creative, strategist or innovator.
Some big names have been left out (directors Tony Kaye and Paul Weiland must have been close, Omnicom's Peter Mead was surely a close call) but it's good to see, say, Paul Green who launched the UK's first media independent Media Buying Services in there. Some of them are new/old to me, such as Marion Lyon who, I've discovered, founded the Women's Advertising Club of London in 1923. Her day job was ad manager of Punch. Wonder who nominated her?
Here they are (complete with gongs). Media types (all part of the media independent revolution) are (M).
(in alphabetical order)
David Abbott (below)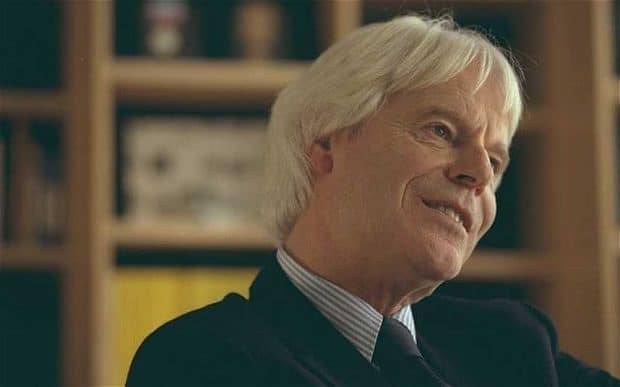 Paul Arden
John Bartle CBE
Trevor Beattie
Lord Bell
Martin Boase
Tony Brignull
Sir Nigel Bogle
Simon Broadbent
Frank Budgen
Jeremy Bullmore CBE (below)

Ann Burdus CBE
Tim Delaney
James Garrett
Neil Godfrey
Paul Green (M)
Sir John Hegarty
Steve Henry
Chris Ingram (M)
Stephen King
Lord Leverhulme
Sir Frank Lowe (below)

Marion Lyon
Patricia Mann OBE
Peter Marsh
Colin Millward
Ray Morgan (M)
Jane Newman
David Ogilvy CBE
Brian Palmer
Sir Alan Parker CBE
John Pearce
Stanley Pollitt
Lord Puttnam
MT Rainey (below)

Charles Saatchi
Lord Saatchi
John Salmon
Sir Ridley Scott
Jeremy Sinclair CBE
Sir Martin Sorrell
Dave Trott
Alan Waldie
Christine Walker (M)
John Webster (below)

Robin Wight
Mike Yershon
It's rather a boy's club, as you can see. No doubt a similar exercise in 20 years or so would (certainly should) include more women. The DNA (for creatives anyway) is the rumbustious genetic mix of CDP, BMP and Saatchi & Saatchi with a connection to BBH (John Hegarty worked at Cramer Saatchi then Saatchi & Saatchi before eventually founding BBH).
Anyway it's a pretty good list, far more Mad Men (and the occasional woman) than Math Men (or Money Men).