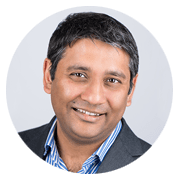 Joy Bhattacharya is managing director of Accenture Interactive, the world's biggest and fastest-growing digital agency. Among other things he is responsible for design and innovation practice Fjord's general management and business growth and leads Accenture Interactive's business in the UK. Prior to joining Accenture he ran the UK Financial Services Digital Practice for Sapient Nitro, now part of Publicis Groupe.

1/ Accenture Interactive is the world's biggest and fastest-growing digital agency network. Why?
We are entering a world where the brand is the experience and customers engage with brands in moments.
Marketers are starting to realise that it's not just brilliant creative that matters – it's actually how you deliver end-to-end experiences to consumers. And that's where Accenture Interactive comes in – an integrated services agency that has the ability to stitch together the insight, design, marketing, content, platform and operations to make remarkable experiences happen.
The second element is the talent we are acquiring and developing, both via organic and inorganic growth. Our philosophy is that we are a culture of cultures and the more diverse we are, the more successful we will be. Our team is a blend of data scientists, creatives, engineers and designers who come together to challenge, shape and deliver experiences.
2/ Accenture Interactive offers content creation as well as strategy. How big a part of your business is content creation? Do you actually produce many ads?

At this point in time we are not an ads business but we are in the innovation and ideas business. Our expertise lies in campaigning, creative and digital marketing, and because our belief is that communications is increasingly digital-led, this is where we are investing our creative capabilities. We are placing our bets on making creative digital advertising relevant for the increasingly complex mix of digital channels.
Having said that, we have people who understand media, we have people who understand creative, and if necessary we can easily partner with the right kinds of ad agencies to build an integrated proposition to take to our clients. In this world of limited talent, nobody can claim to offer everything: It's about having a balanced system and the collaborative culture required to deliver what clients need.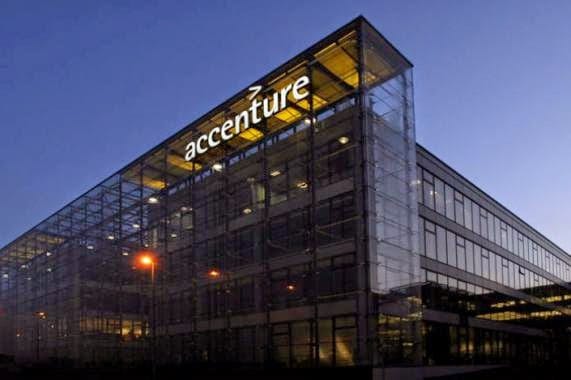 3/ For some clients you work on a sales results only basis. How does this work? Is doing so a risk?
We can work on an outcome-oriented basis with our clients. Whilst this is not new in the consulting world, getting paid for results is new in the agency world. Our heritage allows us to analyse and quantify risks, then credibly approach our clients with an outcome-oriented engagement that shares risk and rewards results, but which allows us to truly be partners.
4/ From all sides of the agency business you hear that talent is the big issue: everyone, from the Silicon Valley giants to conventional ad agencies, seems to be competing for the same people. How do you pitch Accenture Interactive to such people?

My pitch is that our purpose is to enable better lives by delivering remarkable experiences. The phrase 'better lives' is profound because we want to create and deliver experiences that help improve people's day to day lives. This may be about removing the frustration of dealing with a call centre, or making shopping on your device simple and elegant, or it may be about fundamental culture change to help an organisation transform.
There are very few firms in the world that can claim to have the end-to-end capability, powered by analytics, creative and performance, to actually make this change happen and see it through. If you believe in seeing your ideas turned into reality and delivering real change to people, then Accenture Interactive is the place to be.
Accenture's heritage is in delivery. But on top of that, we combine our strong data and insights capabilities with our creative and digital technology, for clients who are looking for real transformation, creating a compelling proposition.
5/ Of the top five digital networks only one – WPP's Wunderman – is owned by a marcoms company. Is this because consultant-based networks offer more services?

I believe consultants have the depth of services to make end to end change real and are better positioned to join up communications, marketing, channels, data and technology. Their inherent rigour around delivering end products, linking back to the business case and their ability to manage change gives them an edge as the world of digital becomes increasingly complex. Additionally, firms like Accenture are global first so for us, servicing a client globally is a default position rather than stitching together different organisations or creating new ones to deliver what the client needs.