Is WPP proof that biggest is best in advertising?
Tomorrow (Wednesday) WPP boss Sir Martin Sorrell (below) will announce his advertising and media giant's half-yearly results and, according to some weekend reports, the numbers will be good.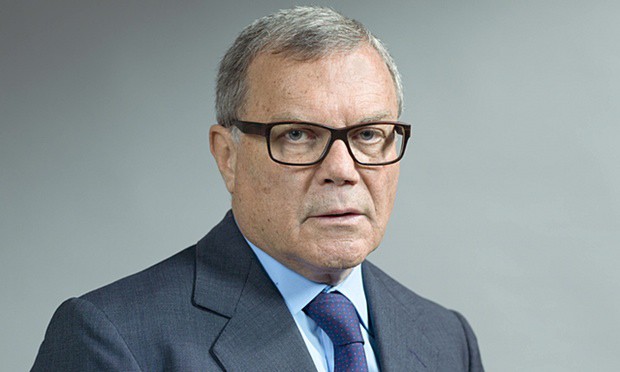 Profits are forecast to be 'about' £598m (a remarkably precise 'about'), up 12 per cent over the same period in 2014. Net sales though, will be up just 2.2 per cent, to reach £5bn.
2.2 per cent isn't very much but £5bn is. £600m or so of profit is certainly a substantial amount. Does this show that Sorrell's strategy of 'biggest is best' has won the argument against his rivals?
Almost exactly two years ago WPP's two biggest rivals, US-owned Omnicom and French-owned Publicis Groupe announced they were to merge, in the process creating a $35bn adland behemoth. WPP's current market cap of £20bn equates to about $31bn.
So WPP would have been unseated as the world's biggest marketing communications – or marcoms – company.
The prospect of this caused much excitement although Sorrell himself seemed unmoved, telling anyone who would listen that it would never happen. It didn't; the two fell out over top jobs in the merged entity and other matters.
So WPP still sits proudly on top of the heap and it looks as though, from WPP's latest numbers, that its huge scale is paying off. WPP is getting better at turning its billings into profit.
'Billings' in adland means the amount of client media expenditure you handle. On which, usually, you charge a fee or commission.
WPP handled about £46bn of such billings globally in 2014, out of a total global ad market estimated to be worth about £350bn. So it's heading for 15 per cent or so of the total.
In some markets the proportion is much higher. Its media agencies assembled under the GroupM banner, handle nearly 50 per cent of UK media expenditure and the UK market is currently growing much faster than other supposedly high growth markets like Asia and the Far East, currently being hammered by woes in the Chinese economy.
Such scale brings home the bacon. WPP is the world's biggest media buyer and it also runs the world's biggest 'programmatic' ad exchange – Xaxis – using computers to buy and sell online ads. This is hugely profitable too. Only WPP knows the price it buys from media owners and what it charges clients.
When any company becomes this big and dominant – and 15 per cent of worldwide media billings is verging on domination – there is opposition.
WPP says its mission in life is to:
"Develop and manage talent; to apply that talent, throughout the world, for the benefit of clients; to do so in partnership; to do so with profit."
Which, aside from the last point, almost makes it sound like a not-for-profit outfit.
It isn't, of course, and its very size makes it inescapable for many clients trying to market themselves and compete on a global stage.
WPP is actually bigger than many of its traditional 'legacy' clients, companies who make everyday items as opposed to the likes of Apple and Google who command the fancy valuations.
The outlook, as Sorrell will no doubt remind us as he tours the broadcast studios this week, isn't wholly rosy.
The near meltdown in China could cause severe trouble and WPP has invested more heavily than its rivals in the Chinese market.
But biggest is best – the strategy Sorrell has pursued at WPP since he bought a supermarket trolley maker called Wire and Plastic Products over 30 years ago – seems to be working, for now anyway.
This article first appeared in International Business Times.