Once upon a time Apple was a niche maker of Mac personal computers. Then it dominated music via iTunes and iPods, revolutionised the smartphone market with iPhone and launched a whole new computer category, tablets, with iPad.
It's also a big global retailer now with its Apple stores and a couple of years ago hired Hannah Arendts, high-flying boss of high-flying upmarket fashion brand Burberry, to head its retail operation, suggesting that it saw a future in the fashion business too.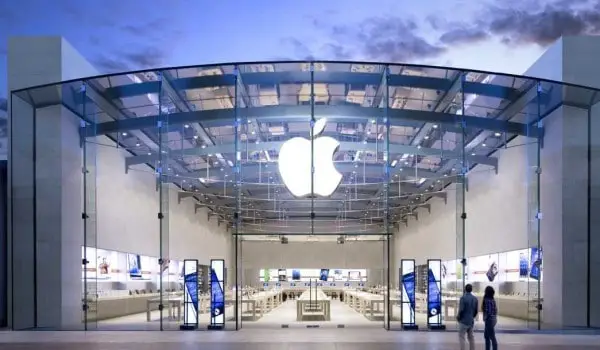 Now Ad Age reports that it's sent out a seven page RFI (request for information) to agencies for this aspect of its business: "The Apple Retail Marketing team is responsible for delivering a connected experience across the customer journey, ensuring that every interaction with Apple Retail increases engagement and affinity with our people, products, values and passions," it says. So it's looking for help with "strategy and insights, experience design, creative ideation and seamless production."
It also wants to know if agencies work or have worked with these companies, who it seems to regard as competitors: Samsung, Sony, Google, Microsoft, Facebook, Huawai, Bose, HP, Bowers & Wilkins, Sony, Harman and Dell. The implication being that they'd better stop working with them if they want Apple Retail.
This is a juicy assignment and no mistake. Apple uses an entity called TBWA Media Arts Lab to handle most of its product work although an increasing amount is generated internally. It's therefore used to dealing with 'bespoke' agencies and that will set the likes of WPP, Omnicom (which owns TBWA) et al thinking. But Burberry's success was built on savvy digital marketing mainly although it has run some high profile ad campaigns, using the Beckham clan among others. These were produced in-house.
Apple, too, may eventually decide that it has enough resources to do the job itself. But the RFI means the start of what could be the biggest and most interesting creative advertising pitch of 2015