Not so long ago posters were the almost inevitable accompaniment to a big TV campaign and, in many cases, they still are.
But digital has increasingly taken that role; indeed now we sometimes have digital campaigns adapted for TV in the cause of integration – as Paul Simons pointed out recently.
But outdoor – or 'out of home' as we're supposed to call it these days as the sector now includes experiential and even mobile marketing in some cases – still packs a punch. In fact out of home has ridden out the digital revolution much better than rivals like print.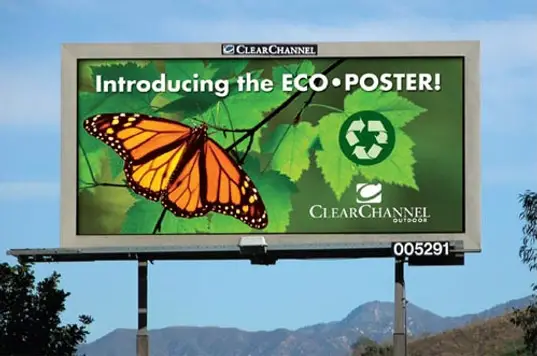 A new international research study for FEPE International, a global organization representing the world's major OOH media owners, leading OOH agency specialists and suppliers, has some interesting findings on the relationship between OOH and TV.
The study, based on Future Foundation interviews with 1000 consumers in the UK, Germany, Spain, Turkey, Brazil and South Africa, found that people rate OOH as the next most trustworthy ad medium to TV (24 per cent against 28 per cent). Press comes next on 22 per cent with online being ranked as the 'most trustworthy' by just three per cent of consumers.
When asked which types of advertising are the 'most memorable,' 46 per cent of consumers voted by TV, 34 per cent for OOH and just seven per cent for press. Online scored four per cent for 'most memorable.'
We all know that trustworthiness is an issue with online in all its manifestations; the low cost of internet access means all sorts of people pop up up on the web (even us, of course) but these very low scores for online ads seem to indicate it's a bigger issue than most people thought.
And the findings also show that good old posters (the vast majority of posters around the world are still variants on paper and paste despite the growing importance of big digital screens like the iMax cinema in London) are doing their job. Their ability to combine size, therefore stand-out, with simple messages is clearly a benefit when we're all being bombarded with with zillions of small messages via the internet.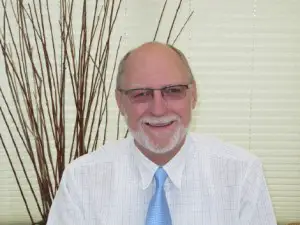 FEPE International executive director John Ellery (left), a former director of giant WPP OOH company Kinetic, says: "We're all aware of the power of TV and the growth of online advertising. But this major research study shows that Out Of Home is a major force in the digital age as it is so highly valued by consumers.
"The growth of digital outdoor and NFC technology that allows consumers to interact with digital posters will only accelerate this trend."
There's another interesting finding too.The research also shows that half of urban consumers agree with the statement "I like it when I see advertisements for products I already own," increasing to 54 per cent of those aged 18-34. This 'post-purchase reassurance' effect is particularly marked in technology products.
Which is a bit of a turn-up. We're all familiar with advertising that sets out to persuade us to buy things. But it seems you need to advertise to people after they've bought your product too.