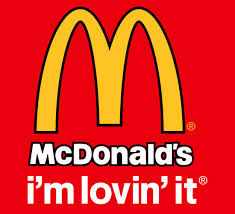 Ad Age reports that Leo Burnett has won the task to refresh/rebrand McDonald's (take your pick) promised recently by CEO Don Thompson. McDonald's is suffering from falling sales inside and outside the US.
Although Publicis Groupe-owned Burnett is McDonald's' main agency in many markets outside the US – such as the UK – at home it just works on Happy Meals with the rest of the $1bn plus account at Omnicom's DDB. So this is clearly a big opportunity for Burnett and its French owner.
The key question is, how brave will McDonald's be? The fast food giant has been running its 'I'm Lovin' It' campaign tag for decades now and this, outside the US anyway, is, arguably, too American and not in a cool way.
In the UK Burnett has produced notably cooler, understated advertising although it's still lumbered with 'I'm Lovin' It.'