Oscar Wilde is alleged to have said "There is only one thing worse than being talked about and that's not being talked about". This would appear to be very true in the case of Nigella Lawson.
After the incident outside Scott's restaurant with her then husband, Charles Saatchi, Nigella's profile has rocketed in to the stratosphere. (By the way am I the only person who queries why there was a snapper waiting for Charles to grab Nigella's throat? If Charles doesn't like being in the public gaze why choose a table outside on the street rather than inside?)
Another food competition show hits our TV screens tonight (January 7), called 'The Taste' with Nigella as one of the judges. The promos for the show have Nigella as the lead celebrity looking all gorgeous and goddess-like. Even the two PAs accused, and found not guilty, of maxing out a credit card belonging to Charles were on TV today gushing about Nigella.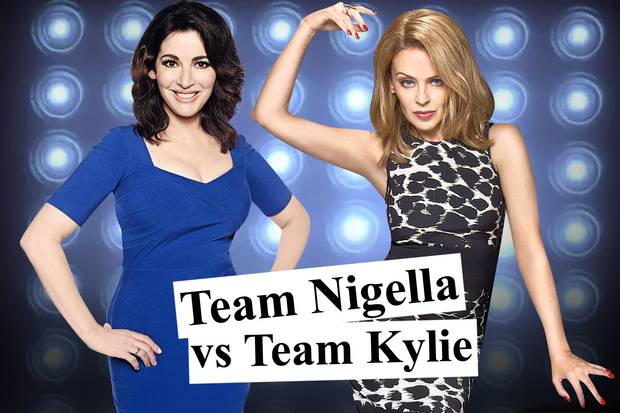 The coverage of The Taste has hit max on the PR scale. The London Evening Standard the front page has a picture of Nigella and Kylie Minogue followed by the line "NIGELLA VERSUS KYLIE", turn to pages 20 & 21. The spread again has pictures of the two ladies looking drop dead gorgeous with further spin of "Team Nigella vs Team Kylie". In case it has passed people by, Kylie is the new judge on The Voice. The journalist, Nick Curtis asks "which mentor will be the biggest turn on?"
At the recent trial the defence team attempted to paint a picture of profligacy, drug taking, and all round excessive behaviour of rich people with Nigella as being at the centre of it all. It now seems she has emerged from all of this grubby washing as some sort of poor victim of an alleged conspiracy to ruin her reputation.
Well it would seem Oscar could have made his comment about Nigella. She has emerged triumphant, loved by the nation and is now officially a brand in her own right up there with the Beckhams.
Have a thought for poor old Charles; his credit card has been creamed, his ex is made a national treasure and, if Nigella's programme is a hit both sides if the Atlantic, she might also end up a Dame.
Then Charles would have a lot to get grumpy about; his brother a Lord and his ex-wife a Dame. Bah humbug.