For my money, London's Boase Massimi Pollitt, founded in 1968 and sold to DDB in 2004, was the best creative agency.
It combined cleverness – in the shape of Martin Boase and Chris Powell (account men both but hardly second-hand car salesman as creatives still refer to the breed), more cleverness (in the ample form of Stanley Pollitt, who died in 1979, one of the two supposed founders of account planning along with JWT's Stephen King) with an absolutely brilliant creative department, headed by the late John Webster.
Dave Trott was just one its many distinguished alumni – not making Trott creative director when Webster stepped down was a fatal error.
But the heart of it was Webster and here's a film by Patrick Collister and four students of the School of Communications Arts celebrating Webster's achievement and legacy.
http://www.youtube.com/watch?v=LV2CJlO79PE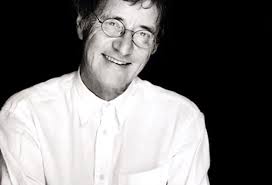 You have to see these ads in context really but Webster (left) was – and it's an overused description – an advertising genius. Some of that originality wouldn't go amiss now, would it?