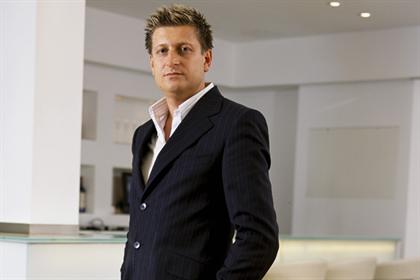 Steve Parish (left) and Richard Jameson, former CEO and commercial director respectively of TAG Worldwide which they built up and sold to Williams Lea in 2011, are believed to be planning a new production company rival to the likes of TAG, WPP-owned Hogarth, Zone, Tapestry and other production specialists.
Parish and Jameson quit TAG at the end of 2012 in a surprise move and their non-compete arrangements are believed to expire in January. Parish, who oversaw the transformation of press reprographics company The Adplates Group into an all-singing and dancing production company spanning TV as well as print, is also co-chairman of Premiership newcomer Crystal Palace.
TAG was sold to Williams Lea, itself owned by Deutsche Post DHL, for an undisclosed sum but one thought to be around its turnover, £100m in 2011. Williams Lea, which recently merged its Marketing Solutions business into TAG, will be alarmed at the prospect of the duo going back into harness. Parish in particular was famous for his ability to build relationships, not just with advertisers but also ad agencies for whom he provided a range of production services. In its early days he provided office space for Clenmow Hornby Inge in return for handling its artwork.
TAG's most high profile client is Tesco where it works alongside creative agency Wieden+Kennedy to supply many of the retailers' thousands of press ads. It also handles a large amount of TV post-production through its Smoke & Mirrors subsidiary.