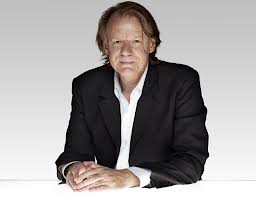 Michael Lee is a former ECD of Euro RSCG New York, handling Volvo worldwide. Born in England, he spent 20 years in New York agencies winning and working on integrated accounts including Intel, JP Morgan, Exxon Mobil and Jaguar. In 2012 he set up agency search consultancy Madam.
OK.
Before I get inundated in death threats from the global planning community, let me state that I love working with planners, am very good friends with many of them, and believe they are some of the smartest people I have ever met.
But why should that get in the way of a good story?
Let's cast our minds back to a time pre-planning.
To a time when Leo Burnett, Y&R, J Walter Thompson, Lintas, NW Ayer, DMB&B, Wells Rich Green, Ted Bates and the likes were expanding their empires, rolodexes and client confidences.
To a time when the ad agency president was a trusted member of the inner sanctum of the client.
To a time when, if there was an issue to overcome, the client would seek out the ad agency president's shoulder to weep on or seek counsel.
Because the agency knew everything about their clients' businesses, often more than the client knew themselves. They knew all about shareholders and share price, dealer networks, distributions systems, product pipeline, profitability projections and everything that kept the client up at night.
That's where they focused. On a client's business. And the success of that business.
A trust was built. An indelible trust between client and agency.
And then sometime in the mid 70's, fresh from the successes with brilliant agencies like BMP in London, some account planners took their place in the upper deck of Pan Am Flight 001 from London to JFK. To take New York by storm and introduce America to the new way of looking at advertising.
The consumer.
The consumer was king, and forget that at your peril.
All we need to do now was to listen to the consumer. Follow their every breath. They are the ones who will show us the way, they are the ones to focus on. Not you, Mr. Client.
And so the new way was adopted by many agencies, producing some brilliant, fresh and innovative advertising.

New agencies were built around the new paradigm. Chiat Day and Goodby Berlin and Silverstein built their wares around it.
Agencies we all wanted to work at, producing work we all wished we'd done.
Behold the new era of creativity and relationship with clients. We're going to make some great ads together.
But: (and here's where my theory and question pops in).
Was it at this point that the advertising community was fundamentally repositioned in the mind of clients as an expert on their consumer, Not an expert on their business?
Was it at this point that the clients were seduced by the shoulders of the management consultants, the PR gurus, the branding boys, the financial analysts, when there was a big problem to solve?
Was it at this point that the clients realized the consumer couldn't help them out when they were about to be bought up by a competitor, or stop a distribution system falling apart, or hear that the dealer organization was up in arms about new product development?
An inflection point, as Andy Grove would call it.
And was it at this point that ad agencies were still lecturing clients that it didn't matter whether they liked the ads or not….the consumers love them.
Obviously this isn't the only issue to contribute to the demise of advertising. Ad agencies have been tripping over their own feet for quite a while.
And while the world of today's communications, dominated by data is spawning a generation of agency strategic business thinkers who are great allies for a client to have (and is a long way from the original account planning ideal), is it too little too late….and was there substantial damage done years ago?
So that's my theory.
And apologies if my theory has spoiled the day of my dear friends Messers: Fanuel, Benett, Matathia, Hogle, Morton, Hazlewood, I'll buy you a pint next time we meet.

This post first appeared in Forbes.