There's a long-running series on BBC1 called New Tricks which features a gang of old 'tecs (played by the likes of Amanda Redman, James Bolam, Dennis Waterman and other stalwarts of the small screen) teamed up to solve old unsolved crimes.
New TBWA London boss Peter Souter (himself an old AMV hand as the successor to David Abbott as creative director) seems to be assembling an adland equivalent (crime is not involved, of course) to try revive the ever-in-need-of-revival Omnicom outpost.
Souter refers to his team of seasoned creatives as 'galacticos' after Real Madrid's collection of (rather younger) superstars. Which is a neat touch.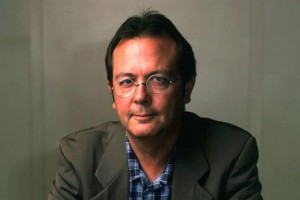 And now, joining Walter Campbell, Sean Doyle, Paul Belford and Souter of course, is Paul Weinberger (left) who 'retired' from former Tesco agency The Red Brick Road when the giant account moved to Wieden+Kennedy.
Weinberger won't have a title, says Souter, but will work on newish win Lidl which, along with fellow German discounter Aldi, is hoovering up a big share of the UK grocery market.
Which will raise some not very friendly eyebrows at Tesco as Weinberger worked on that account for decades, first at Lowe Howard-Spink. He is credited with the 'Every Little Helps' line that still adorns Tesco advertising (although W+K would surely like to dump it).
One also wonders quite what ECD Andre Laurentino (who likes to be known as 'Dede', as they do in Brazil) makes of all these old lags. Creatives of this generation, many of whom are highly talented of course, like to do things their own way – to put it politely.
It's good to see the likes of Weinberger back in harness but there needs to be enough to do. Souter says the agency is having a good year for new business, so that obviously helps.
But TBWA London has suffered in the past from 'too many chiefs' syndrome. The agency today is the product of a seemingly endless series of mergers involving, among others, Holmes Knight Ritchie, Simons Palmer and Gold Greenlees Trott. As one old hand (who didn't come from any of them) told me recently: "There were more agency bosses in meetings than there were accounts." In the process the agency lost arguably its biggest asset, high profile creative director Trevor Beattie.
Well we'll see. At the very least we should see some interesting work emerging from old/new TBWA some time soon.