Investors prefer companies to be boring when it comes to announcing quarterly results and the marcoms gang looks unlikely to disappoint them.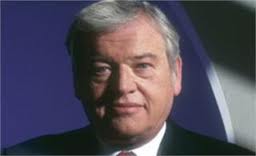 Omnicom has followed Publicis Groupe in announcing more or less 'as you were' figures for the first quarter of 2013; as you were in the sense of little or no overall growth compared to the same period of last year.
The problem for both is Europe; PG (which is based in Europe of course) reporting growth of just 1.3 per cent in the region while US-based Omnicom, which owns BBDO, DDB, TBWA and OMD in media, saw a reverse of 3.7 per cent in Europe, quite a sharp fall. Both companies continued to grow the rest of the world; most rapidly in Latin America and steadily in the US.
WPP, which has still to report, will no doubt tell much the same tale although its European performance should be stronger than Omnicom's. The main issue for WPP (apart from the hardy perennial of boss Sir Martin's Sorrell's pay) will be the performance of the Kantar research division, which even he seems to have accepted is destined to produce lower growth and margins than the rest of WPP's business.
Another is the performance of digital, bolstered by the expensive acquisition of AKQA last year. PG produced a strong digital performance in its first quarter, helped by its purchase of LBi. Omnicom boss John Wren (above) may be wishing he'd dipped in his pocket for LBi, as many thought he would.
But there's not much any of them can do about Europe apart from cut back their operations there and that, still, hardly seems likely.
So what do our investors make of these predictably boring results?
Shares in both Omnicom and PG fell. Oh well, you can't win 'em all.