WPP looks set to challenge the likes of Accenture with the formation of a new GroupM company, GroupM Consulting Services.
The new company says it will help clients with marketing and media analytics, portfolio management, marketing budget allocation and optimization, audience targeting, business forecasting and return on media/marketing investment: exactly what Accenture and newer players like Ebiquity, headed by Mike Greenlees, do.
The new outfit will be headed by Ernie Simon, formerly Omnicom-owned rival OMD's chief strategy officer as president. Prior to joining OMD Simon spent ten years at WPP-owned Mindshare.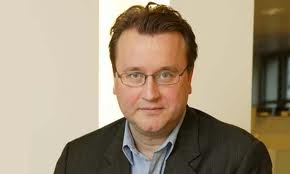 GroupM North America boss Kelly Clark (left) says: "Clients are increasingly asking us to advise them at a high level about marketing budgets and strategy, they are looking for solutions that connect marketing investments to business results."
Agencies have tried to challenge consultants in the past, to little effect. In this instance, while Accenture or Ebiquity might tell you that the media buying from, say, Mindshare is pants, GroupM Consulting Services might struggle with this.
But WPP boss sir Martin Sorrell has clearly espied a profitable high ground and may believe that WPP's sheer size and access to all manner of data means that clients will ignore potential conflicts of interest.