We've got horsemeat in our burgers (and much else besides) in the UK, now American drinkers are claiming that InBev, which owns Anheuser-Busch, is watering down its beer.
Lawyer Josn Boxer says the practice started in 2008 when Belgian brewing giant InBev moved in, the company says: "We proudly adhere to the highest standards in brewing our beer."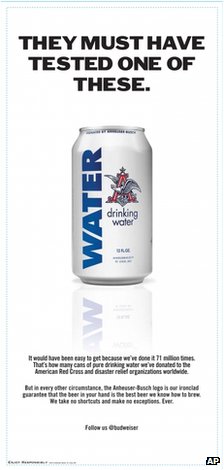 They can't both be right. Bud is running a big press campaign in the US denying the charges and plugging its charitable efforts.
What next? Real cocaine in Coke?