In the ancient world when a leading figure had fallen out of favour they used to destroy all his statues (hers didn't get them, alas).
Much the same has been happening to departed General Motors CMO Joel Ewanick and now his main construct, a GM in-house agency made up of Omnicom's Goodby Silverstein and Interpublic's McCann has gone the same way.
Here's what McCann says: "McCann Worldgroup, an Interpublic Group company, today announced it will assume sole responsibility for Commonwealth, Chevrolet's global advertising agency, assuming the 50-percent joint ownership share held by Goodby, Silverstein & Partners, an Omnicom Group company. … All current employees of Goodby's Detroit office will be offered employment consistent with their current employment terms."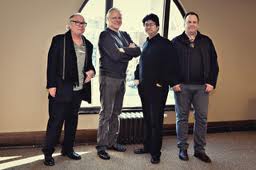 GM is presumably too embarrassed to say anything much. Here's what Commonwealth looked like in happier times (left). It was never going to work, was it?
After endless farting about on GM's part this whole sad (if occasionally comical) affair has ended up with a lot of cost to GM, terrible relationships with the wider agency world (most obviously Omnicom although Publicis Groupe which has lost Chevy and Cadillac is hardly a fan either) and an agency, McCann, which is hardly setting the world alight in creative terms.
Rumours abound that McCann global creative supremo Linus Karlsson (right in the above pic) has been a mover and shaker in all this. Well it's about time Linus hit a few winners at McCann so maybe we'll see a fantastic global campaign for Chevy.
Trouble is, the cars aren't that good.