Facebook is buying adserving business Atlas from Microsoft.
Atlas enables advertisers to place ads on websites and track their effectiveness, competing with Google's DoubleClick. Microsoft picked up Atlas when it acquired aQuantive in 2007.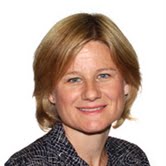 Julie Langley, managing director, technology and digital media practice, Results International explains what Atlas means for Facebook:
"It's important because by managing the placing of ads on third party websites and all the cookie and other tracking data that comes with this, Facebook will be able to start connecting this data with its own data on its users to demonstrate the effectiveness of ads on the Facebook site. One of the reasons behind Facebook's poor performance since its IPO is the recurring question "do Facebook ads work"?
So if they can use Atlas to improve Facebook attribution, this is potentially a very large win.
Facebook has always faced difficulties in demonstrating to advertisers the value of its advertising. Clearly it sits on huge amounts of valuable data for advertisers and will figure out a way to use that data. Acquiring Atlas would give Facebook market-leading campaign management, tracking and attribution tools to help advertisers measure the effectiveness of their ads (which Google already has through DoubleClick).
Combining Atlas' advertiser facing ad serving, tracking tools and cookies database with Facebook's data is potentially a very powerful combination for advertisers and enables Facebook to compete much more powerfully with Google in the display ad space.
It's likely that this deal will trigger more consolidation in the 'ad stack' space. There will be clear winners and losers as there are a lot of commoditised offerings in the ad network and ad exchange sector who are going to struggle to find an exit. Differentiated offerings that add value to the media buying, optimising and tracking process, such as real time bidding, location-based targeting or video propositions, will be acquisition targets.
Other consolidators could include Adobe, AppNexus, Yahoo, or Opera Software in the mobile space. The enterprise software vendors such as IBM, Salesforce and Oracle are also possible candidates but I suspect they may stay more focussed on enterprise level software offerings."