Richard Huntington, the chief strategy officer at Saatchi & Saatchi, proves this week that his agency still has a grip on the UK consciousness when it comes to advertising and politics.
His article in the Independent has caused quite a stir. Huntington has branded the Tories as "cruel" and opened the floodgate for headlines along the lines of "Now even Thatcher's favourite agency hates the Conservative Party."
Damningly, he writes: "While we desperately need saving from five more years of stagnation, cruelty and despair, there is a far bigger prize at hand: the restoration of effective government and, with it, faith in our democracy itself."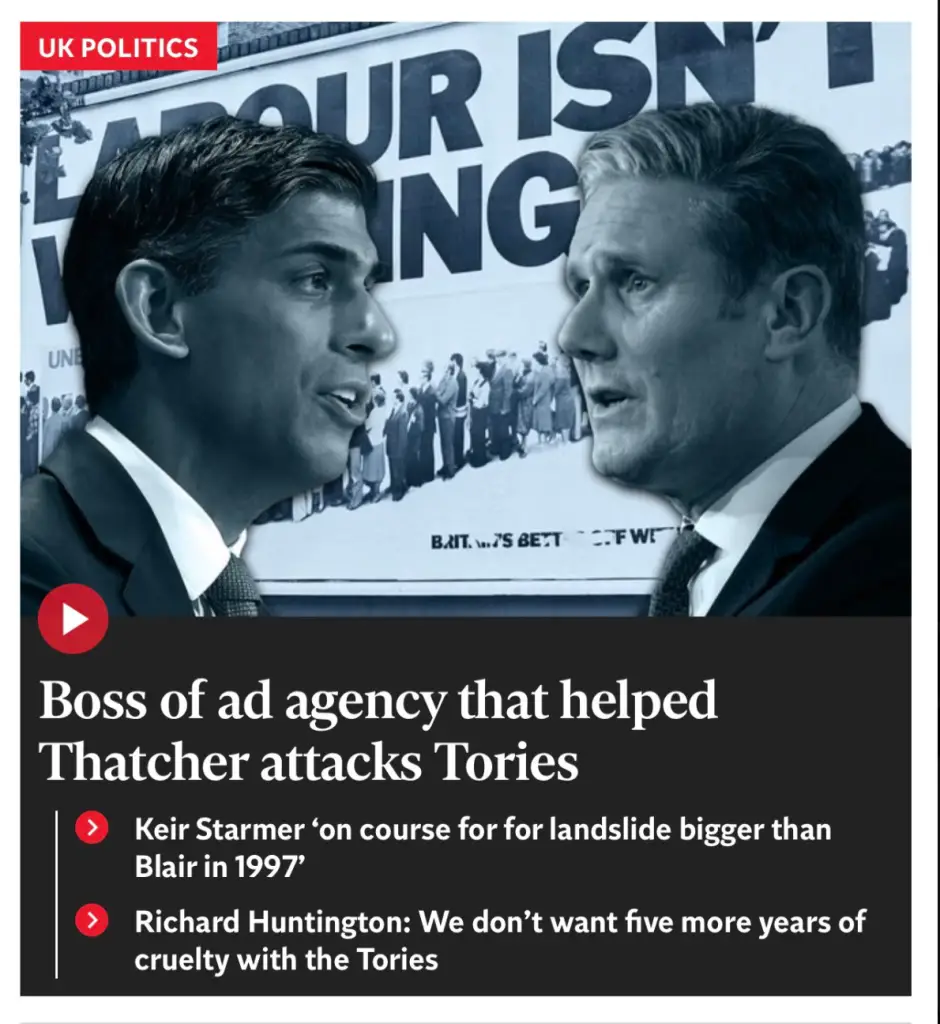 Huntington insists that Keir Starmer's Labour is "on course for a landslide bigger than Blair in 1997" and he talks about the effect that successive Tory PMs have had on the country: "In 1997, people believed that the UK government could deliver. In 2023, they don't believe that any government has the power to make the slightest bit of difference."
Huntington was writing before David Cameron was brought back as Foreign Secretary in Rishi Sunak's post-Braverman reshuffle, but that news will be unlikely to change his views. The strategy chief's Independent musings match the agency research he authored earlier this year that asked "What the fuck is going on?" and concluded in no uncertain terms that Britain is going to hell in a handcart.
Is this all part of a strategic bid for the Labour Party account when the election comes around? And what would Maurice and Charles say? Right now, Starmer could probably have his pick of agencies hoping to join the victory parade.