A senior manager and two former employees of WPP"s GroupM media buying operation have been detained by investigators in Shanghai, one of a number of crackdowns on Western companies as the Chinese government conducts a purge on alleged corruption.
The detained trio "took advantage of their positions to accept huge bribes" between 2019 and February this year while working at the company, police said in a statement.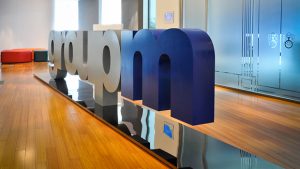 Campaign US has named the three as Yao Lan, Group M China's ex-head of Data Centre, Rycan Di, chief investment officer for China and Diana Hong, ex-general manager for Group M China. The charges are believed to involve media broking, buying media at one price and selling it at another. It is not known whether this alleged behaviour was on their account or the company's.
Greater China accounts for about 5% of WPP's revenues. WPP reports its Q3 results imminently and this is a highly unwelcome distraction.
Update
WPP has issued the following statement:
Following the detention of a GroupM China executive on charges of bribery last week, we are cooperating with the authorities and conducting our own investigation with an independent third party. We cannot comment on the details of an active police investigation. However, we are terminating the executive's employment with the company, and GroupM is suspending trade with any external organisation we understand to be part of the police enquiries. We are absolutely committed to behaving in accordance with the law and our own code of conduct, and will take all necessary action to ensure this is the case within our business.