At the start of the week, Coca-Cola Co's Sprite set up a #SendSprite hotline for Cannes delegates; a place to let off steam and bag yourself a nice cold Sprite when the rosé, heat, and inane conversation had got too much.
The messages were printed on Sprite's signature green cans before they were delivered (or picked up from the stand outside the Palais) and, now that the festival is nearly at an end, we can see some of the more popular complaints.
It turns out that – quelle surprise – pretty much everyone took the chance to share a humblebrag about how popular, important or just too damn creative they are. Among the moans printed on cans were phrases like "49 calls, no idea who from," "Had that idea in 2008," and "6am bed, 7am start."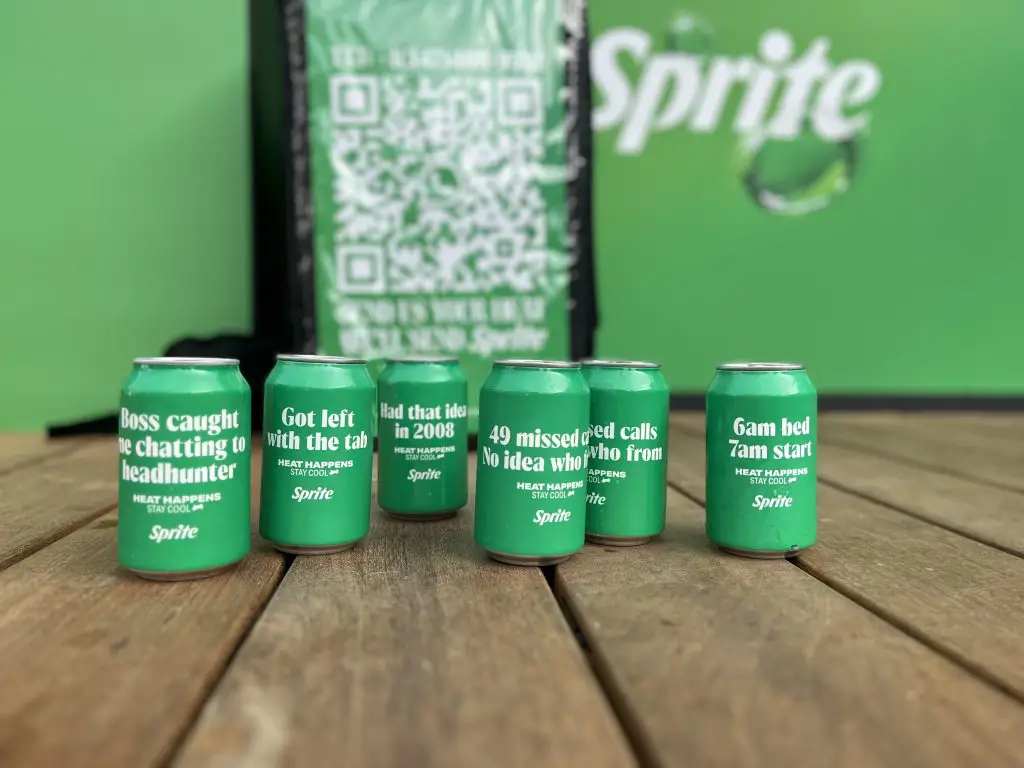 The stunt taps into Sprite's ongoing "Heat Happens, Stay Cool" campaign.
Jasmin Vinculado, president, sparkling flavours category, The Coca-Cola Company, said: "We're pushing the envelope here in Cannes, and making heated moments come to life on a can. Sprite will see moments of heat printed in real-time onto bespoke bottles and cans, for the ultimate stay cool experience."