Brands seem at a bit of a loss about how to mark the coronation of King Charles III this weekend. Marmite is inviting people to create "toast art" in tribute to the new king, John Lewis has produced a sell-out teddy in his honour, and M&S decided that coronation hand soap was the way forward.
Tesco, meanwhile, is opening a pop-up pub in London's Farringdon: the retailer has renamed a real pub, The Castle, as "The King in the Castle" for Thursday and Friday this week. The usual drinks will be served, as well as a trifle-inspired Bellini. There's no mention of whether you can earn club card points on your visit, but all proceeds will go to The Prince's Trust charity.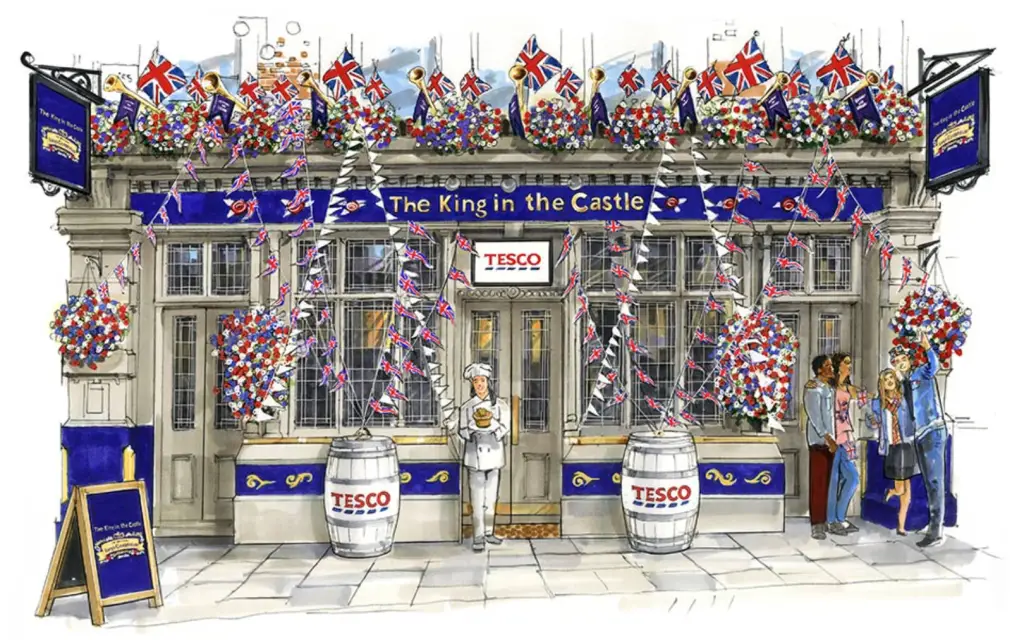 Tesco chief customer officer Alessandra Bellini said: "As one of the most enduring parts of British culture, pubs have traditionally been an important part of local communities and so a pub felt like the perfect way to bring people together to mark this special occasion. This is a wonderful way for us to highlight the incredible work of The Prince's Trust and help them to continue to support young people across the UK for many years to come."
The Prince and Princess of Wales are this week visiting another pub, the Dog & Duck in Soho, to see how the commoners plan to celebrate proceedings. With rain and thunderstorms forecast, many may well stay at home.