Sports-based creative agency Dark Horses has finally joined the Omnicom fold although many people thought it already had – backed, as it was, by Lucky Generals which is itself majority owned by Omnicom's TBWA.
CEO Melissa Robertson (below with ECD Steve Howell and CSO Matt Readman) says: "This is an exciting deal that supports our boutique culture as independent, curious creatives, at the same time as providing the scale that can turn us into a truly global business. We work with some of the most influential sports organisations in the world, so it's thrilling to imagine what we can do with the reach of TBWA's 11,000 strong collective."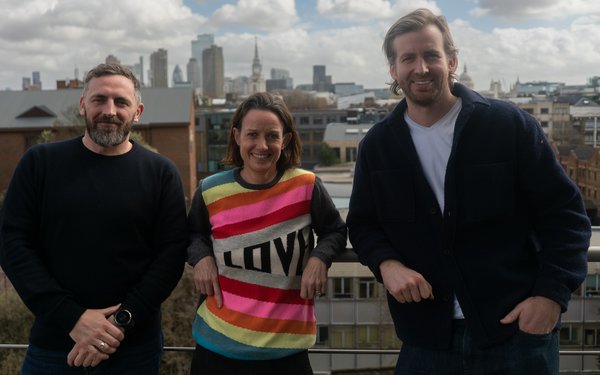 TBWA global CEO, Troy Ruhanen says "We've been watching Dark Horses for some time. As a collection of best-in-class agencies at the top of their game, we're always looking for those deep specialists that complement us and add significant expertise to the total brand experience of our clients."
Dark Horses does seem to be one of those good ideas that's worked. It's produced a number of lively UK campaigns, including a recent number about the menopause and sport. With big sporting events ever more important in marketing globally, is a useful addition for TBWA and Omnicom.