Two outdoor veterans have teamed up with Jonny Brackenbury – a former director of Credit Suisse and an original investor in Soho House – to launch a new digital out-of-home business, called Foris Outdoor.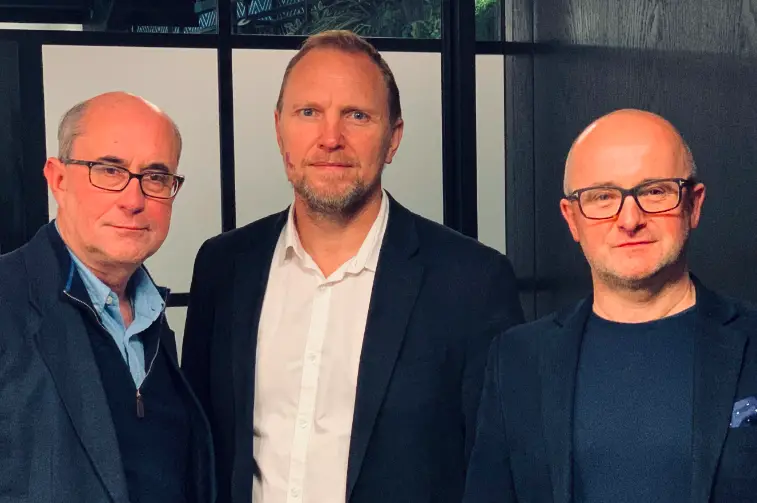 Founder and CEO Cennydd Roberts, who has worked in TV, radio and outdoors for 25 years, including stints at Clear Channel and CBS outdoors, has signed up 100 sites and will continue to expand the portfolio ahead of the network going live in January.
Roberts said: "We are not there to win design awards. It's all about creating a robust, consistent national network to deliver digital impact around the country. Uniquely among all traditional media the out of home audience is still going up – plus it's not fragmenting and it isn't impacted by ad avoidance."
Foris Outdoor is backed by a consortium of investors including Brackenbury and Andrew Kelly, the founder and owner of Open Outdoor, which was sold to Dentsu Aegis Network in 2018. Brackenbury and Kelly will join the Foris Outdoor Board in early 2020 as chairman and non-executive director.
Foris (the word is Latin for "outside") will focus on digital roadside 48-sheet sites. The first screens will go live across Glasgow, Barnsley, Barrow-in-Furness, Warrington, Birmingham, London, Wigan, Manchester and Stoke.
Outsmart, the trade body for the out-of-home industry, recently reported that revenues grew by 9.8 per cent from £300 million to £330 million in the last year, and claims that digital OOH reaches 69 per cent of the adult population each week.
Roberts added: "This is a hugely exciting and entrepreneurial period for the out-of-home sector and I'm very excited to be leading a great new business with a big ambition. We are going to replace the paper poster with a network of broadcast digital screens across both small towns and big cities and to every corner of the UK. Our high-quality digital screens will provide advertisers with a cost-effective UK wide distribution, at scale to meet the rising demand of DOOH."